Operation Gateway Frequently Asked Questions
Operation Gateway
Frequently Asked Questions
Q1: What are the eligibility requirements for Operation Gateway?
A1: Student veterans who were enrolled, or have registered for, any of the following terms at LPC are eligible to sign up for Operation Gateway XI: Fall 2018, Spring 2019, Summer 2019, and Fall 2019.
Q2: For the Fall 2019 term, what are the minimum units I must be registered for so I may participate in Operation Gateway and receive the $400 book stipend?
A2: Student veterans must be registered for a minimum of 9 units for Fall 2019 semester.
Q3: How do I receive the $400 textbook stipend?
A3: Student veterans must attend both days, and have courses certified through the Veterans First Program. In addition, to the Stipend students will receive a backpack along with a t-shirt.
Q4: Which LPC departments will be presenting about their services?
A4: EOPS, CalWorks, Counseling & Career, Health Center,Tutorial Center, and much more!
Q5: What if I cannot attend both days?
A5: Please notify the Veterans First Supervisor what parts you cannot attend and why. It is a requirement to attend both days in order to receive the book stipend.
Please send additional questions or concerns to our generic email account: veteranslpc1@gmail.com Thank you!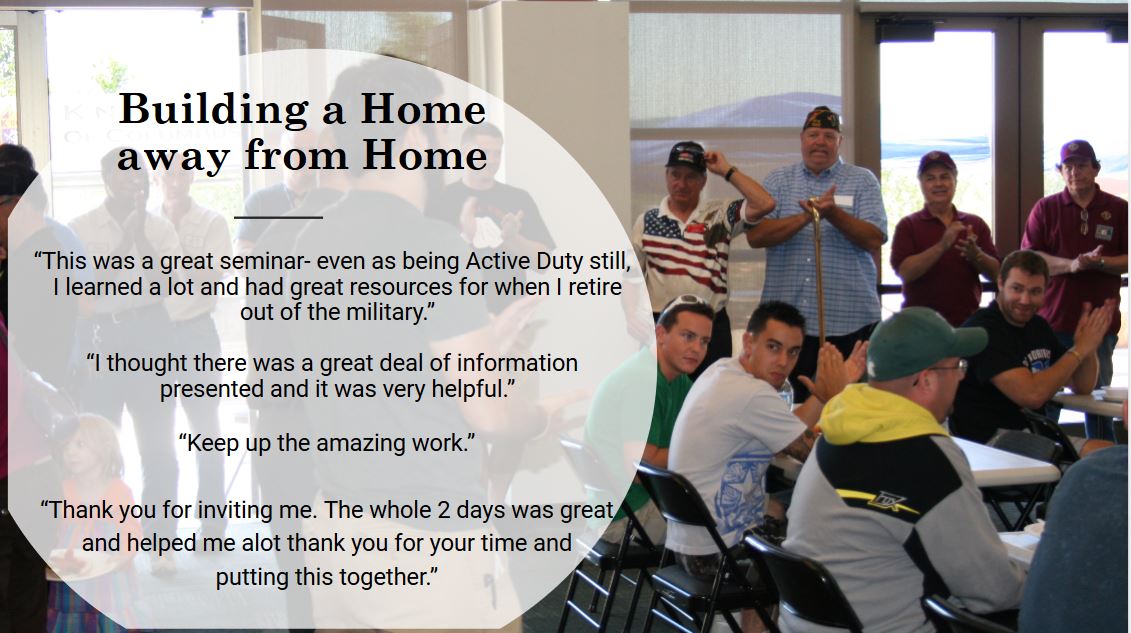 For more information please contact:
Veterans First Program
Veterans Resource Center
Shelter in Place - Team Working From Home
Phone: contact Zoom Virtual Desk (see below)
Virtual Reception Desk:
www.zoom.us
Online Zoom Meeting ID: 885 1925 8951 # (Password: veterans)
Phone Dial:
+1 669 900 6833 (US Toll), or +1 346 248 7799 (US Toll), or +1 253 215 8782 (US Toll)
Meeting ID: 885 1925 8951 #
Password: 040665 #
LPCVeteransFirst@laspositascollege.edu
Click on "Quick Question? Ask Us!" to open a Veterans Ticket. We commit to responding within 48-72 hours (except weekends).
Office Hours
Effective August 3, 2020
Visit the VRC Virtual Reception Desk - see above
Tuesday
9:00 am – 5:00 pm
Wednesday
9:00 am – 5:00 pm
Thursday
9:00 am – 5:00 pm
Facebook
Twitter
GI Bill® is a registered trademark of the U.S. Department of Veterans Affairs (VA). More information about education benefits offered by VA is available at the official U.S. government Web site at http://www.benefits.va.gov/gibill