Concurrent Enrollment
ATTENTION: Concurrent Enrollment packets will be submitted through DocuSign on December 07, 2020. Paper copies will not be accepted after this date. Registration dates will be assigned after the packet is processed and will be viewable on CLASS-Web
Concurrent Enrollment
(High School Students)
Las Positas College provides the opportunity for high school students in 10th, 11th, and 12th grades to enroll in college-level courses. Students who desire to participate in concurrent enrollment must be recommended by their high school principal and have written parental permission. Further information on the Concurrent Enrollment policy is available at the student's high school, and at the Office of Admissions and Records in Bldg 1600. We are happy to be able to offer High School students the opportunity to enroll concurrently for the Spring, Summer, & Fall semesters.
Concurrent Enrollment Admission Steps
Spring 2021
For important dates and deadlines, please consult the ACADEMIC CALENDAR.
Concurrent Enrollment registration begins: December 02, 2020
To register by this date, submit all required documents by: October 30, 2020
Please be aware that concurrent enrollment students are subject to certain restrictions/limitations. Please review the following:
You will notice that we are accepting high school sophomores, juniors and seniors only.
Unit limitations - Summer is limited to 6 units, Spring and Fall are limited to 11 units each.
Incomplete applications will not be accepted or processed.
Applications will not be accepted for courses that are closed or full.
ATTENTION: COURSE RESTRICTIONS FOR HIGH SCHOOL STUDENTS
Enrollment in Kinesiology (P.E.) and basic skills courses (ENG 104 level, all ESL courses, MATH 107 level) are not allowed (Ed. Code 48800).
Students who complete paperwork for the LPC Concurrent Enrollment Program may ONLY register for LPC classes. Those who wish to register in class(es) at Chabot College MUST complete paperwork for the Chabot Concurrent Enrollment Program
Concurrent Enrollment Admission Steps
APPLICATION AND FORMS MUST BE COMPLETED BEFORE REGISTRATION!
Please review the Concurrent Enrollment Instructions flyer (PDF).
Complete the

online Admission application

and p

rint the confirmation page for your records.

Fill out the

REQUIRED Concurrent Enrollment Recommendation Form. Remember to obtain all necessary signatures after listing your requested classes.

Attach your current official high school transcript, and an official copy of your AP TEST scores (if applicable) in a

sealed envelope. NOTE: Your current high school grade point average (GPA) MUST be 2.0 or higher.

You must consult the College Catalog to determine if any requested classes have prerequisites. All prerequisites must be completed and cleared prior to registration. For more assistance with prerequisites, visit the Counseling Office.




IMPORTANT: Students who wish to enroll in English and/or Math for Spring 2021 must still take the Assessment test or clear the prerequisite via Counseling. Effective Fall 2019, placement for English and Math will change. Visit the Assessment Center website for more information.

Due to the COVID-19 virus, the health and safety of our students and employees remain as top priority. Consequently, we are trying to make the Concurrent Enrollment process easier for the students. We can accept PDF versions of all signed Concurrent Enrollment documents as long as all the originals are sent via US mail to the Admissions and Records office. We need an official high school transcript in order to complete the process.

3000 Campus Hill Drive

Livermore CA 94551

ATT: Admissions and Records

Concurrent Enrollment

Please send the complete signed Concurrent Enrollment packet in PDF format to: hlopez@laspositascollege.edu

You can request your official high school transcripts through Parchment.

Parchment is trusted by thousands of schools to deliver official credentials. Make sure to choose Las Positas College as the recipient. Please click the link to request your transcript:

Stop by the Student Health Center in Building 1700 with your parent or guardian to submit the Parent/Guardian Minor Student Authorization Form. This form is not required to participate in the Concurrent Enrollment program, but if you would like to receive regular services from the Health Center, you will need to submit this completed form, along with any additional requirements. Please note that you must also pay the Student Health Fee to receive services at the Health Center. If you have participated in the Concurrent Enrollment program in the past and have already submitted this form, there is no need to submit this form again unless the information you provided has changed.
If you have any additional questions about Concurrent Enrollment please call (925) 424-1541 or email us at LPC-concurrent@laspositascollege.edu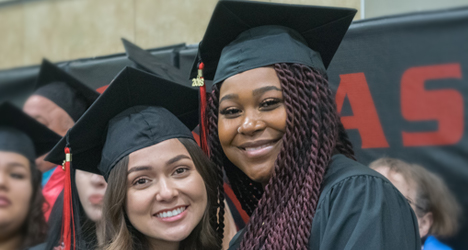 Application Information
Applications for Fall 2020/Spring 2021, and financial aid (FAFSA and CADAA) are available October 1, 2020

Admissions & Records Office
Building 1600, Second Floor
Office Hours


Tuesday
9:00 am – 5:00 pm
Wednesday
9:00 am – 5:00 pm
Thursday
9:00 am – 5:00 pm
Starting, Monday, August 10 A&R will provide the following services in person from 9am - 1pm for the following (2) services only:
Receive cash payments for tuition/fees
Issuance of Student Identification card
Contact Information

Our office is working remotely to serve you during this time and we are experiencing a high volume of inquiries which may increase our respond time.

Email:lpc-admissions@laspositascollege.edu

Phone: (925) 424-1500