Office of the President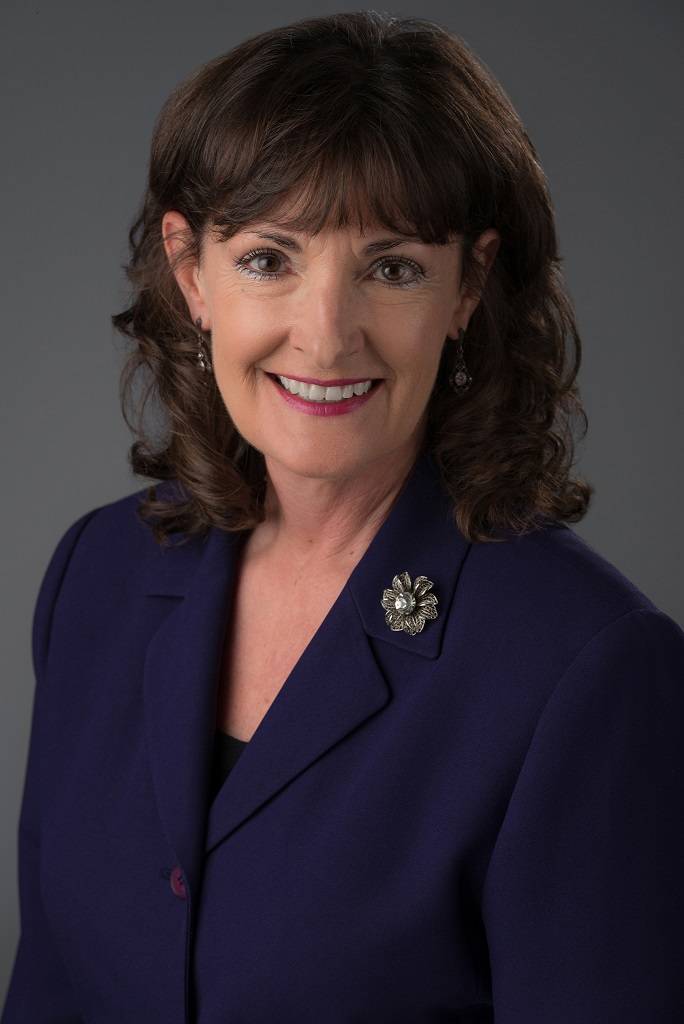 Roanna Bennie earned her bachelor's degree from Montana State University in Speech, and her master's degree in Speech Communication from California State University, Northridge. It was there she began her teaching career. Before moving into administrative work, she had a wide range of teaching experience including public and private 4-year institutions and community college.
Ms. Bennie has been an academic administrator for more than 20 years. She is currently serving at Las Positas College in Livermore, California. She was selected in the spring of 2015 to the position of Vice President, Academic Services, and in the summer of 2017 was asked to serve as Interim President, where she has remained. Other previous administrative positions include academic dean roles at Cuesta College and Allan Hancock College, both California Community Colleges. As Dean, she was known for her adaptability in managing a variety of departments which began with Social Sciences, Language Arts, Fine Arts, and Performing Arts, then stretched into several years with Kinesiology, Health, Athletics, Business, then added the Nursing and Dental programs, and finally the Industrial Technology fields, including welding, automotive, machine technology, architecture, electronics, and apprenticeship programs. She was Vice President of Instruction at Miramar College in San Diego before moving to Las Positas College. She reports that working with faculty, from nearly every discipline, has been one of the great joys of her academic work. Now in her second year as Interim President, she has expanded roles with the tri-valley community, the LPC Foundation, and working to: lead the campus facilities planning for the large Measure A Bond, increase campus security measures, integrate state initiatives into the campus, and ensure support to all those – for the success of our students.
Prior to her administrative work in the California Community College system, she was the Chief Instructional Officer for a private independent college, Life Pacific College. While serving there she was appointed the Accreditation Liaison Officer (ALO) and was instrumental in the college obtaining initial accreditation with WASC, Senior Colleges and Universities. It was there that she participated in her first large building project, a student center and gym.
She has been a member of the Council for Independent Colleges and Universities (CICU) and more recently the professional organizations associated with the California community colleges (CCC): Association of CCC Administrators (ACCCA), Community College League of California (CCLC), and CCC Association of Occupational Educators (CCCAOE). She has served her community most notably on a non-profit Board of Directors for Camfel Inc., a company producing large screen media programs for high schools on salient teen topics.
Ms. Bennie resides in Livermore, California; she has two grown children and six grandchildren.