Fees, Tuition, & Refunds
Fees, Tuition, & Refunds
Attention: Enrollment each term is conditional upon full payment of fees/tuition.
Fees are due at the time of registration. Las Positas College reserves the right to drop students from classes who have not paid their full fees by the posted deadline date.
Tuition
CA Resident:
$46 per unit
Non-resident:
$290 + $46 = $336 per unit
International Student:
$290 + $46 = $336 per unit
Student Health Fee
$18 Summer
$21 Fall and Spring
A mandatory Student Health fee of $21 for Fall and Spring, and $18 for Summer will be assessed for all students each semester or session. This fee is used to support health services for enrolled students. In accordance with State Assembly Bill 982 and Section 76355 of the State Education Code, exemptions are only granted for the following: Students who depend exclusively upon prayer for healing in accordance with the teachings of a bona fide religious sect, denomination, or organization; and students who are attending Las Positas College under an approved apprenticeship training program. Written documentation must be provided to the Dean of Enrollment Services (Admissions & Records), Bldg. 1600, Rm. 1670.
Student Representation Fee
$2 per semester
A Student Representation fee of $2.00 will be assessed of all students each semester or session. This fee is used for any purpose related to representing the views of students with governmental bodies.
In October 2019, California Governor Gavin Newsom signed Assembly Bill 1504 into law authorizing California community colleges to assess a student representation fee of $2 per semester beginning spring semester 2020. The student representation fees collected will help establish and support the operation of a statewide community college student organization that empowers students to participate and engage in statewide higher education policy and advocacy activities. The fees collected will also financially support the advocacy efforts of the Las Positas College Student Government.
To learn more about the student representation fee and the student advocacy efforts being undertaken at the college, students are encouraged to contact the Las Positas College Student Government.
Transportation Fee
$8/$9 per semester
A mandatory Transportation fee of $9 (students enrolled in 6 or more units) or $8 (students enrolled in less than 6 units) will be assessed of all students each semester (excluding Summer). This fee allows students to ride Wheels buses throughout the semester without having to pay the ridership fare. Contact the Student Life Office for more information.
Student Activities Fee
$10 per semester
An optional Student Activities Fee of $10.00 will be assessed of all students each semester (excluding Summer). Students paying this fee receive an activity sticker that provides discounts on student activities and sports events. The fee helps finance student activities, Las Positas College clubs, scholarships, the Student Center and other student-related services.
Additional Information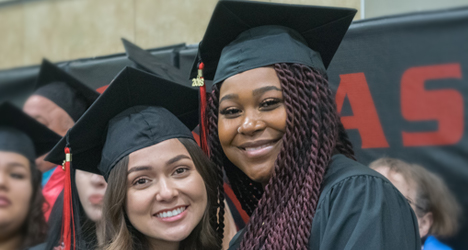 Application Information
Applications for Fall 2020/Spring 2021, and financial aid (FAFSA and CADAA) are available October 1, 2020

Admissions & Records Office
Building 1600, Second Floor
Window Office Hours
Monday - Friday
9:00 am - 1:00 pm
The only (2) in person services will be provided:
Receive cash payments for tuition/fees
Issuance of Student Identification card
Online Office Hours
Tuesday
9:00 am – 5:00 pm
Wednesday
9:00 am – 5:00 pm
Thursday
9:00 am – 5:00 pm
Contact Information
Our office is working remotely to serve you during this time and we are experiencing a high volume of inquiries which may increase our respond time.
Due to the campus closure, please send all Admissions and Records inquiries via email.
Email: lpc-admissions@laspositascollege.edu
Phone: (925) 424-1500