Admissions Requirements
Admissions Requirements
Eligibility
Any person who is a high school graduate or equivalent thereof, or who is eighteen years of age or older and who can profit from the instruction, is eligible to apply for admission to Las Positas College.
Residency Requirement
In determining tuition and enrollment fees, students fall under the following two categories:
Residents:
Those who have legally resided in California for at least one year and a day prior to the first day of a new semester or session. California State law requires that students give evidence of physical presence in California for one year and their intent to make California their home state for other than a temporary period.
Non-Residents (out-of-state and international students):
Those who do not meet the California Residency requirements as previously outlined. Please refer to Student Fees, Tuition, & Refunds for cost of attendance.
State legislation was recently passed that may exempt certain non-resident students from non-resident tuition fees. Contact the Office of Admissions & Records for more information at 925.424.1500.
All questions concerning residence status can be sent via email to the Office of Admissions & Records.
Per AB 2210, Education Code section 68075.65
Education Code section 68075.6 grants an immediate nonresident tuition fee exemption to eligible Special Immigrant Visa (SIV) holders and refugee students who settled in California upon entering the United States. This exemption is granted for one year from the date the student settled in California upon entering the United States.
This exemption applies to the following:
Iraqi citizens or nationals (and their spouses and children) who were employedby or on behalf of the United States Government in Iraq (Pub.L. No. 110-181, § 1244)

Afghan and Iraqi translators (and their spouses and children) who worked directly with the United States Armed Forces (Pub.L. No. 109-163, § 1059)
Afghanistan nationals who were employed by or on behalf of the U.S. government or in the International Security Assistance Force (ISAF) in Afghanistan (Pub.L. No. 111-8, § 602)
Refugee students admitted to the United States under Section 1157 of Title 8 of the United States Code
Active Military or Dependents
Applicants who are members of the Armed Forces of the United States stationed in California on active duty, except if assigned for educational purposes, are entitled to resident classification until the student has resided in the state the minimum time necessary to become a resident. During this one-year period, the military person (and/or dependents) must demonstrate intent to establish California residency.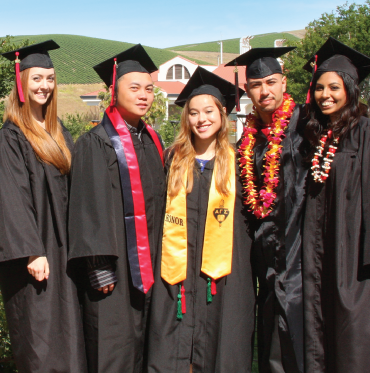 Offering over 60 degrees & 47 certificates
LEARN MORE
Admissions Office
Office Hours & Contact Info:
Tuesday
9:00 am – 7:00 pm
Wednesday
9:00 am – 5:00 pm
Thursday
9:00 am – 5:00 pm
General Admissions & Records question(s)?
Email: Click here!
Degree/Certificate question(s)?
Email: Click here!

Residency question(s)?
Email: Click here!


Call Us: (925) 424-1500
Building 1600, Second Floor