Transcripts Official & Unofficial
Transcripts Official & Unofficial
Ordering Official Transcripts
To order an official transcript, you must submit a signed request to the Office of Admissions and Records. We have a downloadable Transcript Request form (PDF) on our website, or we have forms available in Admissions & Records, Bldg. 1600.
Currently we have the following options available to submit a request:
Option 1
Submit in person to Admissions & Records, Bldg 1600 / Rm 1670
Option 2
Email your Transcript Request form to lpc-admissions@laspositascollege.edu. Please put "Transcript Request" in the subject line of the email.
Option 3
Mail request to:
Admissions and Records Office
Las Positas College
Attn: Transcript Request
3000 Campus Hill Drive
Livermore, CA 94551
Option 4
Fax your signed request to (925) 606-6437. Be sure to include the following information on your form:
Your Name (as it appears on student records)
Current Address
Student ID Number
Dates of Attendance
Number of Copies Requested
Name of Recipient of Official Transcript
Address of Recipient of Official Transcript
Official transcripts will be mailed directly to the designated recipient(s)
Transcripts are provided only in response to a signed, written request from the student. Official transcripts will be mailed directly to the designated recipient.
Note: The transcript request form may also be used to obtain an official transcript record for personal use.
Copies of transcripts received from other colleges and universities cannot be forwarded to a third party. Students desiring such transcripts must request them directly from the issuing institution.
Transcript Fees
Las Positas College offers regular service and rush service for transcripts.
Regular service: processed within ten (10) business days; the first two transcripts are free, each additional transcript is

$5.00.
RUSH service: processed within two (2) business days; each RUSH transcript is

$15.00.
This does not include the delivery process of the mail.
Please make your check payable to Las Positas College, and include your student W-ID number or Social Security Number on the check.
Download and print the Transcripts Request Form.
Unofficial Transcripts
Your unofficial transcript can be accessed online via CLASS-Web. Any transcript history prior to the Summer 1994 term is not displayed online. If you have transcript history prior to Summer 1994 and want to view your full transcript, you will need to request an official transcript via the methods listed above.
HOW TO VIEW YOUR UNOFFICIAL TRANSCRIPT
Log into CLASS-Web
"Student Services" tab
"Student Records" link
"Unofficial Academic Transcript" link
"Submit" button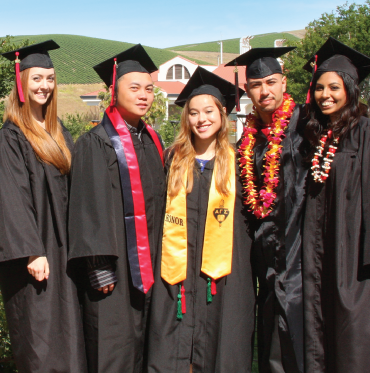 Admissions Office
Office Hours
Tuesday
9:00 am – 7:00 pm
Wednesday
9:00 am – 5:00 pm
Thursday
9:00 am – 5:00 pm
Contact Information
General Admissions & Records question(s)?
Email: Click here!
Degree/Certificate question(s)?
Email: Click here!

Residency question(s)?
Email: Click here!


Call Us: (925) 424-1500
Building 1600, Second Floor