Veterans First Program
Welcome to Las Positas College Veterans First Program
+++
Spring 2019 Finals Week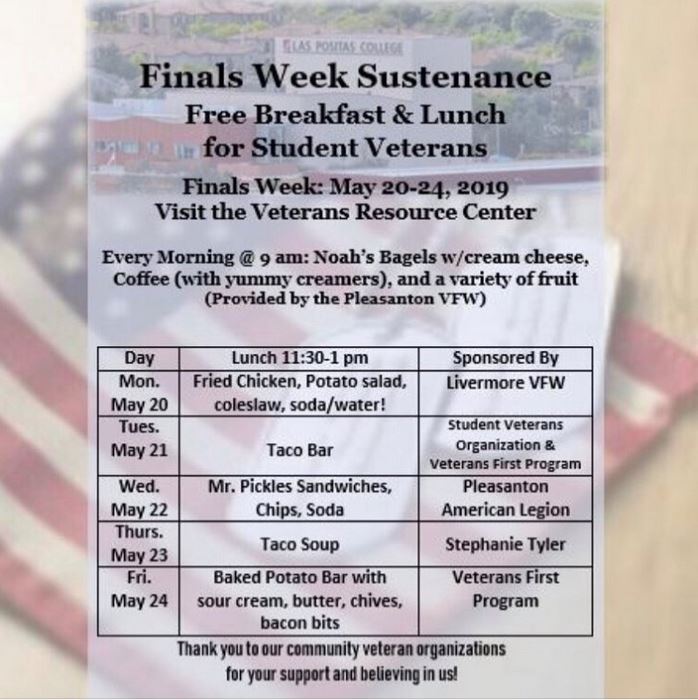 +++
Student Veterans - Congratulations on your Graduation!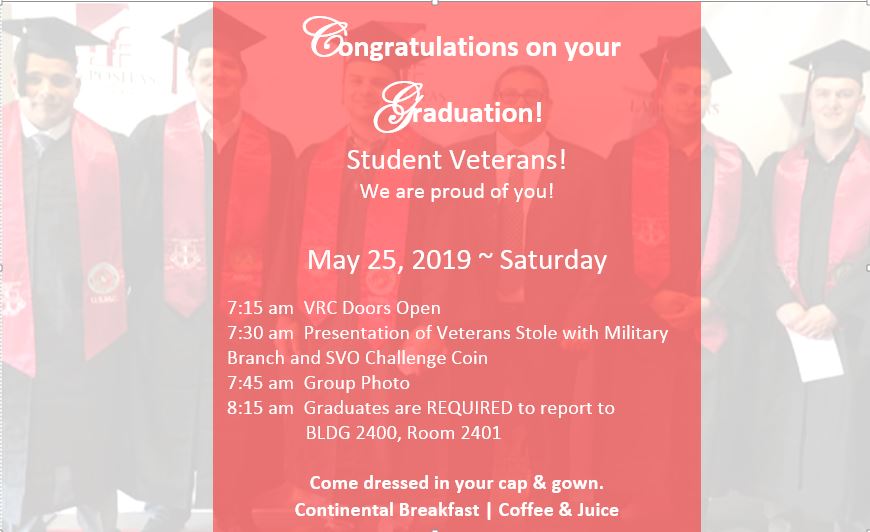 +++
SIGN UP FOR
OPERATION GATEWAY XI
A special two day seminar focusing on student veterans' transition to success. The seminar consists of a series of workshops presented by LPC student services and veterans community organizations. In addition to our Veterans, this year we are inviting Active Duty, Reservists, and dependents/spouses of Veterans to Operation Gateway XI.
July 18th and 19th, 2019

Click on "Operation Gateway II" in the left navigation for more information.
Students must attend both days to be eligible for a $400 books
stipend at the LPC bookstore.
+++
REGISTER FOR SUMMER and FALL 2019 CLASSES
+++

View short videos on Veterans Benefits.
Click HERE
Videos include: