CARE Program
Extended Opportunity Programs & Services
CARE Program
The Cooperative Agencies Resources for Education (CARE) Program is a supplemental program of the Extended Opportunity Programs & Services (EOPS) that provides additional supportive services to assist eligible students cope with the challenges of single parenting and the demands of their academic life. Such services include*:
Child Care Reimbursement
CARE Stipend/Grant
Automotive Maintenance/Repair Services (oil change, lubrication, tune-ups, tires)
Transportation Services (parking permits, bus passes)
Book Vouchers
School Supplies
Individual Tutorial Services
Academic Advising & Personal Counseling
Special Workshops, classes, and support groups
Meal Coupons
*Some services may be unavailable due to limited funding.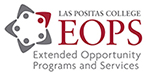 EOPS/CARE Office
Building 1600
2nd Floor
Room 1668
lpc-eops@laspositascollege.edu
925.424.1598
Fax: 925.606.8967

Summer 2022 Office Hours:*

In-Person/Office Hours

Tuesday
9:00 am – 6:00 pm
Wednesday
9:00 am – 5:00 pm
Thursday
9:00 am – 5:00 pm
Online/Virtual Lobby Hours
Tuesday
2:00 pm – 6:00 pm
Wednesday
9:00 am – 1:00 pm
Thursday
2:00 pm – 5:00 pm
Friday
Closed

*Office hours are subject to change.