Update Your Directory Page
Updating your Directory Page
Creating a welcome Message
---
Our LPC websites will increasingly link to our LPC "Find People" Directory!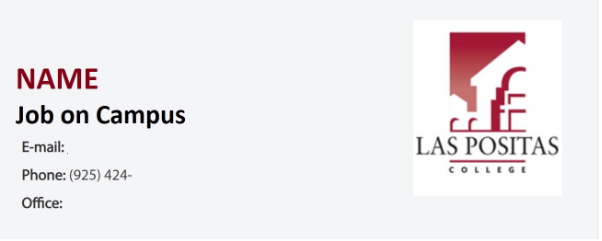 "Decades of research supports that students who feel connected to their college are more likely to complete and succeed in their courses, persist from semester to semester, and achieve their educational goals." - Caring Campus
There are many ways to update your Directory Page to include more than the default template.
Suggestions for Updating your Directory Page.
Add a Photo! Our fabulous Photography Department, students and faculty, are offering to take a headshot of all employees to use for your Directory Page. Check back soon additional for times and details in November/December.
Add Contact Times and Details.

Communicate with our community when and how to reach you. This can include when drop-in/office hours are, links to schedule/calendars, locations and modes for joining (in-person, online, HyFlex), etc.

Provide links to important areas of your

work, such as your Academic and Career Pathway that you are associated with, a link to your service area homepage, your website, etc.
Welcome Message! You could tell us a little bit about your position and/or you as a person. We know students who feel connected are more likely to reach out and succceed. Consider including: p

referred name, pronouns, w

hat you do at the college, what you enjoy about your job or LPC, interests, previous experiences, or work experience, belonging statement to encourage students to see that LPC is the place for them.
Get your updates posted! Fill out this Profile Help Form to enter in the information you want updated in your Directory. We also encourage you to get trained in how to update on your own by attending an Omni Training.