Guided Pathways
Visual Arts, Performing Arts, and Design Pathway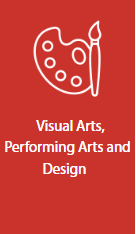 Welcome! This pathway includes programs for:
Art, Art History, Dance, Graphic Design and Digital Media,
Interior Design, Music, Photography, and Theater
Meet Your Success Team
Here at Las Positas College, we are committed to supporting the achievement of your academic and career goals! We are dedicated to connecting you to the resources and support that you need. Contact any of us with your pathway questions, including these FAQs!
Degree & Certificate Maps
Low Unit or Noncredit Certificates
Additional Resources
Meet with a Counselor!

Counselors are available to assist current and prospective students in identifying, clarifying, and reaching their educational and career goals.

LPC's DegreeWorks View your Student Education Plan, confirm completed courses and which courses remain to meet your educational goal. Click here for more information.
Assist.org View which credits earned at one California college or university can be transferred to another. ASSIST is the official repository of articulation for California's colleges and universities, providing the most accurate and up-to-date information about student transfer.
My Pathway Checklist
Are you interested in earning an Associate Degree, Certificate, Transfer, or have a short-term learning goal? Ever wonder what you could be doing outside of the classroom to make the most out of your college experience?
Visit our Pathway Checklist of key milestone activities and support services for all students along your academic and career pathway!
Explore Intro Courses
Want to start exploring subjects in this area? Here are some great introductory courses you can start taking now!
Career Spotlight
Visit Career Coach to take a free career assessment, and search for salary and career information.
Save your results to discuss with an LPC Counselor!
Visit LPC Job & Internship Board (Handshake) to create a free LPC account! Students may search for jobs and internships, RSVP to Career Center events and workshops on campus, and share their resumes with employers recruiting from LPC.