The RAW Center is Open
ONLINE
How to find a RAW tutor:
View the schedule in the table below to see open hours
Go HERE or to ANY of your Canvas courses
Find LPC Tutoring/RAW in the left-hand navigation bar
Click on LPC Tutoring/RAW
Scroll until you find Reading and Writing Center/RAW
Find one-on-one rooms
Find the RAW room and enter
Learn more about paper drop-off service!
See the video below for further information
"The thing that really helped me finish this draft was working with a RAW Tutor! I was very nervous to do that process, but it is such a great tool. I really enjoyed the feedback I received and the session was a success. At first, I wanted to choose the email option like we did with Net Tutor, but after the zoom session, I realized talking to a professor in real-time is so much better!"
--LPC Student
See video for login instructions.
See calendar below for schedule.
Click on tutor names for more info about each faculty tutor.
For more information please contact: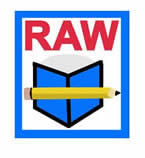 Michelle Gonzales
RAW Coordinator
(925) 424-1218
mgonzales@laspositascollege.edu
Reading & Writing Center
Room 2401, Office D, Monday through Thursday
Library, Room 2000, on Fridays
RAW Tutoring Hours

| Times | Monday | Tuesday | Wednesday | Thursday | Friday | Saturday |
| --- | --- | --- | --- | --- | --- | --- |
| 10 - 11am | X | X | X | X | | |
| 11am - 12pm | X | X | X | X | Megan Garcia | Salem Admassu |
| 12 - 1 pm | Heidii McMichael | Yi Guan | Heidii McMichael | Erin DeBakcsy | Megan Garcia | Salem Admassu |
| 1 - 2 pm | Steve Budd | Erin DeBakcsy | Steve Budd | Erin DeBakcsy | X | X |
| 2 - 3pm | Amy Moellering | Steve Chiolis | Amy Moellering | Nancy Bilbao | X | X |
| 3 - 4pm | X | Steve Chiolis | Raymond Park | X | X | X |
| 4 - 5pm | X | | Raymond Park | X | X | X |
| 5:00 - 6:30pm | X | | Nancy Bilbao | X | X | X |