Outside Scholarships
Outside Scholarships
________________________________________________
CCCSFAAA Scholarship-NOW POSTPONED UNTIL LATER IN 2020, please check back!
The California Community Colleges Student Financial Aid Administrators Association (CCCSFAAA) Scholarship - postponed.
____________________________
30 Top Scholarships for Public Service Students
Criminal Justice, Fire Science, Public Health, etc. The guide helps aspiring police officers, teachers, social workers, and related public service professionals find the necessary funding for their specialized college education. In the list below, we've done some research for you and provide direct links to the funding sources.
https://www.publicservicedegrees.org/financial-aid/scholarships/
Amounts and Deadlines Vary
_______________________________
LGBTQ Scholarships
The link below takes you to a list that outlines information for a few of the available LGBTQ scholarships and where to go to apply. Utilize this list not as an exhaustive guide, but a tool toward finding the resources you may need in order to fund an education.https://lendedu.com/blog/lgbtq-scholarships/
__________________________
FASTWEB
Fastweb's Scholarship Directories provide students the ability to view new and large scholarships by category. Among the many categories offered, students can view Scholarships by School Year, Ethnicity Scholarships, Scholarships for Honor Students and Scholarships for Unique Situations. View Scholarships
__________________________
CCC Transfer Counselor Website
https://ccctransfer.org/scholarships - various scholarships
__________________________

Horation Alger Association of Distinguished Americans, Inc.

Scholarship Programs
__________________________
Jeannette Rankin Women's Scholarship Fund


Accepting applications in November 2019
https://rankinfoundation.org/for-students
___________________

RaiseMe
RaiseMe is a social enterprise focused on expanding access to higher education, especially among low income and first generation students. RaiseMe partners with universities to offer students scholarships for their achievements during high school and community college. https://www.raise.me/transfer
___________________________________
PVF Meng Grant Program
Payment Schedule: None
Amount: $1000

There are two application deadlines each year:
For fall semester funding: September 30th
For spring semester funding: February 28th

Full-time student currently enrolled in a 2-year vocational training program at a community college, have a career goal, minimum GPA of 2.50, financial need, U.S. citizen, live in Alameda County, 35 years old or younger, no plans to continue to a four year institution, have evidence of partial self-support. Information and application at http://www.venturesfoundation.org
___________________________________
National Society Daughters of the American Revolution
Payment Schedule: Various Scholarships
Daughters of the American Revolution - The NSDAR awards multiple scholarships to students showing dedication to the pursuit of degrees in diverse disciplines including history, law, nursing, and education.
The DAR Scholarship Committee awards scholarships to qualified applicants regardless of race, religion, sex or national origin. All multi-year scholarships, typically renewable up to four years, must be for consecutive years of attendance at an accredited college or university in the United States. The only exception is the American Indian Scholarship that is available for students pursuing vocational training. https://dar.academicworks.com/

The American Indians Committee of the National Society Daughters of the American Revolution awards scholarships to Native Americans.
This award is intended to help Native American college and technical school students of any age, any tribe, in any state striving to obtain an education. All awards are judged based on financial need and academic achievement.
Applicants must be enrolled members of a Native American tribe recognized at the federal or state level. In addition, applicants must be in financial need and have a grade point average of at least 3.25 based on a 4.0 scale or its equivalent. NO EXCEPTIONS.
One time award of $4000
Deadline - February 15 by midnight EST in a single email
___________________________________
Health Professions Education Foundation
Payment Schedule: Varies
Amount: $2,500-$25,000
The Foundation administers a number of scholarships and loan repayment programs for health professional students and graduates. All program recipients are required to provide direct patient care in a medically underserved area of California as designated by the Office of Statewide Health Planning and Development. All programs require applicants to document their financial need. Additional criteria that will be considered in the selection of recipients include the applicant's work experience, community background, career goals, the length of commitment to practice in a medically underserved area, community involvement, and prior academic performance. ViewWebsite for details: www.healthprofessions.ca.gov
___________________________________
For Veterans
Please Visit LPC Veterans First Program for more Information on Various Scholarship Opportunities
Scholarship Resources
- https://www.edumed.org/financial-aid/student-veteran-scholarships-resources/
Scholarship Programs for Veterans
Please visit collegescholarships.org/scholarships/veterans.htm (not affliated with Las Positas College)
Please visit https://www.nitrocollege.com/scholarships/veterans (not affliated with Las Positas College)
Special Operations Warriors Foundation
Payment Schedule: visit web site for details
Amount: Varies
The (SOWF) provides college scholarship grants, based on need, along with financial aid and educational counseling to the children of Special Operations personnel who were killed in an operational mission or training accident. Applications and additional information can be found online at www.specialops.org
__________________________________
Transfer Opportunities
CSU, East Bay
State University Grant Program - the State University Grant (SUG) program provides need-based awards to eligible undergraduate and graduate/postbaccalaureate students who are California residents or otherwise determined as eligible, such as AB 540-eligible students. When you apply for financial aid via the Free Application for Federal Student Aid (FAFSA) or California Dream Act application (CADA) you are considered for a SUG by your campus. For more information.
Notre Dame de Namur University
Transfer students enrolling in fall 2019 will receive an additional $2000 scholarship from NDNU.
For more information, please contact admissions counselor
Nina Taylor@ndnu.edu
https://www.ndnu.edu/admissions/staff/nina-taylor/
Sacramento State Alumni Association Scholarship
Amount: $2500
The Sacramento State Alumni Association awards one or more scholarships of $2,500 annually from the Alumni Scholarship Fund to undergraduate students transferring to or currently attending Sacramento State. Applicants need not be related to members of the Alumni Association or graduates of Sacramento State. www.SacStateAlumni.com/scholarships
MINIMUM REQUIREMENTS
An applicant for selection of this award must:
Have a cumulative grade point average of 3.4 or better
Be currently enrolled or accepted as a transfer in an undergraduate program at Sacramento State
Must carry a full-time course load of 12+ units/semester
Sacramento State Alumni Association Scholarship instructions and more information
Cal Poly Scholarship Programs
www.ess.calpoly.edu search under the "scholarships" tab for details on the scholarships.
CSU Scholarship Programs
Deadline varies. Inquiries regarding student scholarships should be directed to the CSU campus Financial Aid Office to which a student is attending and/or applying for admission. Each campus maintains a list of available scholarships including selection criteria and application procedures. For information please visit, www.calstate.edu
George A. Miller Scholars Program
Payment Schedule: Varies
Amount: $7,000
The Miller Scholars Program is intended for students who are both Low-Income and First-Generation transfer students. Students are selected based on their academic research, commitment to community service, and leadership potential. Website
Golden Gate University Scholarships
There are various scholarships, some paying full tuition for Golden Gate University, for community college transfer students, underrepresented minority students, working students, and other categories. For further information on Golden Gate Scholarships, call Enrollment Services, 415-442-7800 visit:Golden Gate University financial aid, grants, & scholarships page.
University of California Scholarship Programs
Blue and Gold Opportunity Plan is a financial aid program intended to expand access to UC for lower-income students.
Each University campus and some campus alumni associations award scholarships to students in recognition of achievement and potential. A wide variety of scholarships are available — including the University wide Regents Scholarship program and campus-based scholarships such as Alumni Scholarships and Chancellor's Scholarships. There are also restricted scholarships for students with specific backgrounds, academic interests or career objectives. At most campuses, students are eligible to receive more than one award. For more information please visit:
Financial Aid


Forms
Financial Aid
All Staff are Working Remotely at this Time
Cranium Cafe Hours
Phone or Videochat
Summer Hours (June - July)

Monday: 9am - 5pm
Tuesday: 9am - 6pm
Wednesday: 9am - 5pm
Thursday: 9am - 4pm
Friday: CLOSED
lpcfinaid@laspositascollege.edu
925.424.1580 unavailable
Fax: 925.449.6038
Federal School Code:
We have an after-hours DROPBOX located in the hallway between the Admissions and Financial Aid Offices, for your convenience.
FAFSA
FSA Phone: 1-800-433-3243
FSA ID Assistance: 1-800-557-7394
California Dream Act (AB 540 eligible)
Financial Aid TV Videos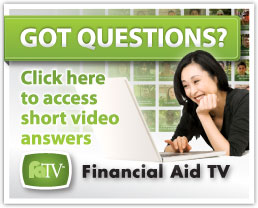 LPC Veterans First Program