State Financial Aid Programs
Cal Grant
For information regarding your Cal Grant, go online to www.csac.ca.gov or call 888-224-7268.
Students are automatically considered for a California State Grant (Cal Grant) A, B, or C when they file the FAFSA application prior to March 2nd of the previous school year, and indicate that they are a California Resident, as long as a GPA verification is filed by the deadline. With a Cal Grant you can get up to $12,630 per year to pay for college expenses at any qualifying University of California college, $5,742 at a California State University or career / technical school in California depending on which Cal Grant you are awarded and where you attend college. Details are posted on California Student Aid Commission Web site.
Does Cal Grant have a Limit?

Yes. As a Cal Grant B recipient, you may receive up to the equivalent of four years of full-time grant payments. The duration of your eligibility will be based on your educational level at the time you receive your first Cal Grant payment. Your eligibility will be reduced by each term that you receive payment.
Enrollment Status

Enrolled

Units

Award Used Per Sememster


Fall

Spring

Award Used for Academic Year

Less than 1/2 time
0.5-5.5
0%
0%
Not Eligible
1/2 time
6-8.5
25%
25%
50%
3/4 time
9-11.5
37.5%
37.5%
75%
Full time
12 +
50%
50%
100%
Four chances to get a Cal Grant Entitlement Award!
You can apply for a Cal Grant Entitlement Award in one of four ways:
Within one year after you graduate. Even if you have to go straight to work before going to college, you don't have to miss out on a Cal Grant.
As a community college transfer student, as long as you are under the age of 28.
As a high school senior.
Within one year of getting your GED.
California Chafee Grant for Foster Youth Information
Get detailed application and award status information on your Chafee Grant 24 hours/day, 7 days/week!
Interactive Voice Response System 1-888-224-7268 or Web Grants for Students: www.chafee.csac.ca.gov/default.aspx
What if I'm on Active Duty in the Armed Forces?
If you're on active duty in the U.S. Armed Forces or Coast Guard, you may have your Cal Grant deferred for up to three years. Simply fill out a Deferment Request Form:
CSAC Mailing Address
California Student Aid Commission
Attn: Active Duty Deferment Processing
P.O. Box 419027
Rancho Cordova, CA 95741-9026
Financial Aid


Forms
Financial Aid
Información de la Ayuda Financiera
Building 1600
2nd Floor
Room 1650
Drop-In Hours
Monday: 9am - 5pm
Tuesday: 9am - 7pm
Wednesday: 9am - 5pm
Thursday: 9am - 5pm
Friday: 9am- 1pm
lpcfinaid@laspositascollege.edu
925.424.1580
Fax: 925.449.6038
Federal School Code:
We have an after-hours DROPBOX located in the hallway between the Admissions and Financial Aid Offices, for your convenience.
FAFSA
FSA Phone: 1-800-433-3243
FSA ID Assistance: 1-800-557-7394
California Dream Act (AB 540 eligible)
Financial Aid TV Videos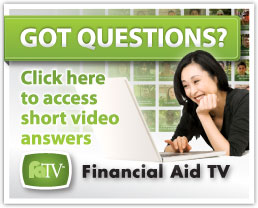 LPC Veterans First Program