Financial Aid Forms
Financial Aid Forms
To open a PDF document, you will need Adobe Acrobat Reader . If you are having trouble opening up a PDF, you may need to upgrade to the most recent version of Adobe Acrobat Reader. If you require a paper or alternate format of any financial aid document, please contact the Financial Aid Office lpcfinaid@laspositascollege.edu Thanks.
Only print and submit the required forms listed on your Class-Web account/CampusLogic 'Verify my Application.'
Make sure you are choosing forms for the correct academic year.
Questions regarding 'Verify my Application."
2020-2021 Forms (for fall 2020, spring 2021, and summer 2021)
Important: Please write your W number student ID onFinancial Aid forms and other requested forms/documentation.
2019-2020 Forms

(for fall 2019, spring 2020, and summer 2020)
Important: Please write your W number student ID on all tax forms as well as your Financial Aid forms.
Financial Aid


Forms
Financial Aid
All Staff are Working Remotely at this Time
Cranium Cafe Hours
Phone or Videochat
Summer Hours (June - July)

Monday: 9am - 5pm
Tuesday: 9am - 6pm
Wednesday: 9am - 5pm
Thursday: 9am - 4pm
Friday: CLOSED
lpcfinaid@laspositascollege.edu
925.424.1580 unavailable
Fax: 925.449.6038
Federal School Code:
We have an after-hours DROPBOX located in the hallway between the Admissions and Financial Aid Offices, for your convenience.
FAFSA
FSA Phone: 1-800-433-3243
FSA ID Assistance: 1-800-557-7394
California Dream Act (AB 540 eligible)
Financial Aid TV Videos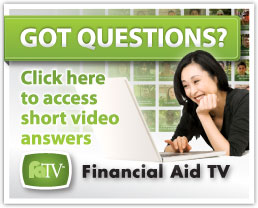 LPC Veterans First Program