Resources for Foster Youth
Resources for Foster Youth
Thanks to the Affordable Care Act (ACA), former foster youth can receive free Medi-Cal coverage until the age of 26. Former foster youth qualify for coverage regardless of their income.
Young adults qualify for the Medi-Cal program for former foster youth if they:
Were in foster care in any state at age 18 or older;
Are currently a resident of California; and
Are under the age of 26
Medi-Cal coverage includes the following free services:
Medical care: including preventive and emergency services
Mental health services and counseling
Vision exams
Dental care
Substance abuse treatment
Housing Resources
LPC Cal Works Department Resouces
Food Resources
The Market here at LPC - free groceries
CalFresh - How to Apply
Employment Resources
Help finding a job - job resources
Scholarship Information
Find a Mentor
College students: Get advice from professionals for free.
Achieve your academic and career goals
Choose between a short-term or long-term mentorship
Review a customized list of mentors and select the right one for you
Meet when and where you want, online, by phone, or in person
(Never meet strangers alone - go with a buddy, and if meeting in person always meet in a public place)
If you are or were in foster care for at least one day, between the ages of 16 and 18 as a dependent or ward of the court and have financial need, you may qualify for up to $5,000 a year for career and technical training or college. You don't have to pay this money back. You can use your Chafee Grant at any eligible California college or university or career or technical school, as well as schools in other states.
To qualify, you must meet the following criteria:
Be a current or former foster youth who was a ward of the court, living in foster care, for at least one day between the ages of 16 and 18.
If you are/were in Kin-GAP, a non-related legal guardianship, or were adopted, you are eligible only if you were a dependent or ward of the court, living in foster care, for at least one day between the ages of 16 and 18.
Have not reached your 26

th

birthday as of July 1

st

of the award year.
Have not participated in the program for more than 5 years (whether or not consecutive).
Get detailed application and award status information on your Chafee Grant 24 hours/day, 7 days/week! https://www.chafee.csac.ca.gov/
Interactive Voice Response System 1-888-224-7268 or Web Grants for Students.
California Student Aid Commission
Specialized Programs Operations Branch
California Chafee Grant Program
P.O. Box 419029
Rancho Cordova, CA 95741-9029
Telephone 888-224-7268 (toll free)
Resources
Additional Helpful Websites
211 Bay Area - connecting people to health and disaster information, social services, and referrals through a comprehensive resource database.
• http://www.211bayarea.org/
Most up‐to‐date information on housing opportunities in Bay Area
•https://www.edenhousing.org/
U.S. Department of Housing and Urban Development
•https://www.hud.gov/
San Joaquin Housing Program List
•https://communityconnectionssjc.org/services/details/housing/
Housing Authority for San Joaquin
•http://hacsj.com/
More housing websites:
•http://www.hellohousing.org/
•http://www.echofairhousing.org/
•http://www.abodeservices.org/
Financial Aid


Forms
Financial Aid
All Staff are Working Remotely at this Time
Cranium Cafe Hours
Phone or Videochat
Summer Hours (June - July)

Monday: 9am - 5pm
Tuesday: 9am - 6pm
Wednesday: 9am - 5pm
Thursday: 9am - 4pm
Friday: CLOSED
lpcfinaid@laspositascollege.edu
925.424.1580 unavailable
Fax: 925.449.6038
Federal School Code:
We have an after-hours DROPBOX located in the hallway between the Admissions and Financial Aid Offices, for your convenience.
FAFSA
FSA Phone: 1-800-433-3243
FSA ID Assistance: 1-800-557-7394
California Dream Act (AB 540 eligible)
Financial Aid TV Videos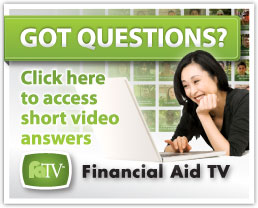 LPC Veterans First Program