Dependent vs. Independent Status
Dependent vs. Independent Status
If you are considered an Independent Student, only your information (and your spouse's, if you are married) is used to calculate the expected family contribution. If you are a Dependent Student, your parents' income information is also used.
Independent Student
You are considered an Independent Student if any one of the following applies to you:
You are or will be 24 years of age or older by December 31 of the award year (For example, born before January 1, 1996 (for 2019-2020 FAFSA))
You are married, or
You have legal dependents of your own, or
You are a veteran of the U.S. Armed Forces, having served on active duty, or
You are a ward of the court or both of your parents are deceased.
You are considered a Dependent Student and must supply information about your parents on your FAFSA if none of the conditions above apply to you.
Overriding Dependency Status
It may be possible to have your dependency status officially changed by the Financial Aid Administrator by filing a Request of a Change in Dependency Status Petition with the financial aid office. There must be extenuating circumstances (such as a family situation involving abuse or other adverse circumstances) involved which are documented by a professional familiar with the situation in order to be considered. Please stop by the financial aid office for more details regarding the petition and documentation.
Financial Aid


Forms
Financial Aid
All Staff are Working Remotely at this Time
Cranium Cafe Hours
Phone or Videochat

Monday: 9am - 5pm
Tuesday: 9am - 5pm
Wednesday: 9am - 5pm
Thursday: 9am - 5pm
Friday: 9am - 1pm
lpcfinaid@laspositascollege.edu
925.424.1580 unavailable
Fax: 925.449.6038
Federal School Code:
We have an after-hours DROPBOX located in the hallway between the Admissions and Financial Aid Offices, for your convenience.
FAFSA
FSA Phone: 1-800-433-3243
FSA ID Assistance: 1-800-557-7394
California Dream Act (AB 540 eligible)
Financial Aid TV Videos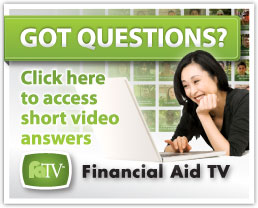 LPC Veterans First Program