Complete Withdraw & Financial Aid
What If I Completely Withdraw From All of My Classes Before Completing More Than 60% of the Semester?
Repayment
If you withdraw from ALL of your classes before completing more than 60% of the semester, or receive ALL F's and/or NC's, you will be required to return any unearned federal funds.
IMPORTANT!! If you drop (or dropped) BEFORE: April 02, 2020, for spring semester, you WILL OWE a repayment.


If you drop (or dropped) AFTER this date you will NOT owe a repayment. Please note: Your (SAP) Satsifactory Academic Progress will be affected.
For more details on the repayment process, how it is calculated, and the student's responsibilities, please stop by our office if you have questions..
Recalculation
If you never attended a class and this results in a change of your enrollment status, then your Pell grant award must be recalculated. This will result in you owing part or all of that award money back to the college.
IMPORTANT: If you owe an overpayment, you have 45 days to repay the college in full or it will be reported to the Department of Education. You will not be able to receive further financial aid from any college until the overpayment has been paid.
Financial Aid


Forms
Financial Aid
All Staff are Working Remotely at this Time
Cranium Cafe Hours
Phone or Videochat

Monday: 9am - 5pm
Tuesday: 9am - 5pm
Wednesday: 9am - 5pm
Thursday: 9am - 5pm
Friday: 9am - 1pm
lpcfinaid@laspositascollege.edu
925.424.1580 unavailable
Fax: 925.449.6038
Federal School Code:
We have an after-hours DROPBOX located in the hallway between the Admissions and Financial Aid Offices, for your convenience.
FAFSA
FSA Phone: 1-800-433-3243
FSA ID Assistance: 1-800-557-7394
California Dream Act (AB 540 eligible)
Financial Aid TV Videos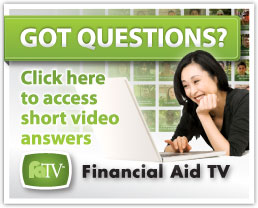 LPC Veterans First Program