Auditions
AUDITIONS
Open to anyone over the age of 15 - We strongly believe that diversity of all kinds contributes to a broader theatrical perspective and we warmly encourage applicants from the many diverse communities to audition!
ADDITIONAL CASTING OPPORTUNITY:




Digital submissions being accepted through April 30.





Many roles were cast in the first round of auditions.



Las Positas Theater Arts is seeking a larger than scripted cast, reflective of the global community and desires diversity in representation in ensemble and key roles.




Join us for auditions for our spring musical "LITTLE SHOP OF HORRORS," performing July 28-31, 2022.

One Weekend Only in our beautiful outdoor amphitheater!
About the Show:
Feed the need for musical hilarity with this delicious sci-fi smash about a man-eating plant. One of the longest-running Off-Broadway shows, Little Shop Of Horrors, the charmingly tongue-in-cheek comedy and a deviously delicious Broadway and Hollywood sci-fi smash musical, Little Shop Of Horrors has devoured the hearts of theatre goers for over 30 years. Howard Ashman and Alan Menken (Disney's The Little Mermaid, Beauty And The Beast, and Aladdin) are the creative geniuses behind what has become one of the most popular shows in the world.
The meek floral assistant Seymour Krelborn stumbles across a new breed of plant he names "Audrey II" - after his coworker crush. This foul-mouthed, R&B-singing carnivore promises unending fame and fortune to the down and out Krelborn as long as he keeps feeding it, BLOOD. Over time, though, Seymour discovers Audrey II's out of this world origins and intent towards global domination!
For a character breakdown for casting, please visit here and click on Full Cast Info on the right under ROLES.
HOW to Submit:
DIGITAL SUBMISSION
Performers should submit a digital audition/self tape to Producer Titian Lish no later than 9PM on 4/30/2022.
To submit a digital audition/self tape please email a link to your materials (Headshot/resume/self-tape) to tlish@laspositascollege.edu
**Do not send attachments. Place all materials in a digital/shareable folder (such as Google Drive, DropBox, etc) and share the link**
WHAT to Submit:
Please submit digitally:
Memorized and prepared 16-32 bars (measures) of a musical theatre song
Memorized and prepared 1 minute monologue appropriate to the style of the show
Rehearsed and Prepared Choreography (Click Here)
About the Rehearsals:
May 17 & 18 7-10PM (Table Reads)
May 31-July 21 Tues/Wed/Thur 7-10PM (Rehearsals)
July 25-27 5:30-11:00pm (Tech 'Week')
July 28-31 8PM shows 5:30 call
**Note: Cast members will be required to enroll in THEA 57 (3 Units) at Las Positas College in Livermore, CA (Approx $150). Scholarships available for demonstrated need.
About the Team:
Producer: Titian Lish
Director: Dee Dee Stephens
Vocal Director: Ash Walker
Choreographer: Claire Calalo-Berry
Music Director: Jessica Igarashi
Staff Pianist: Jeremiah Trujillo
Technical Director: John Kelly
---
Tips for Success
For more tips on how to prepare for a musical audition, check out the video series below!
For Tickets to our Events:





For Program Information:

Titian Lish
Department Coordinator
Theater & Performing Arts
Actors Conservatory at LPC
tlish@laspositascollege.edu

Follow us on Social Media: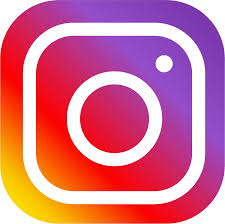 @LPCTheater