Fall 2022 Hours
We have quiet study rooms and free in-person peer tutoring.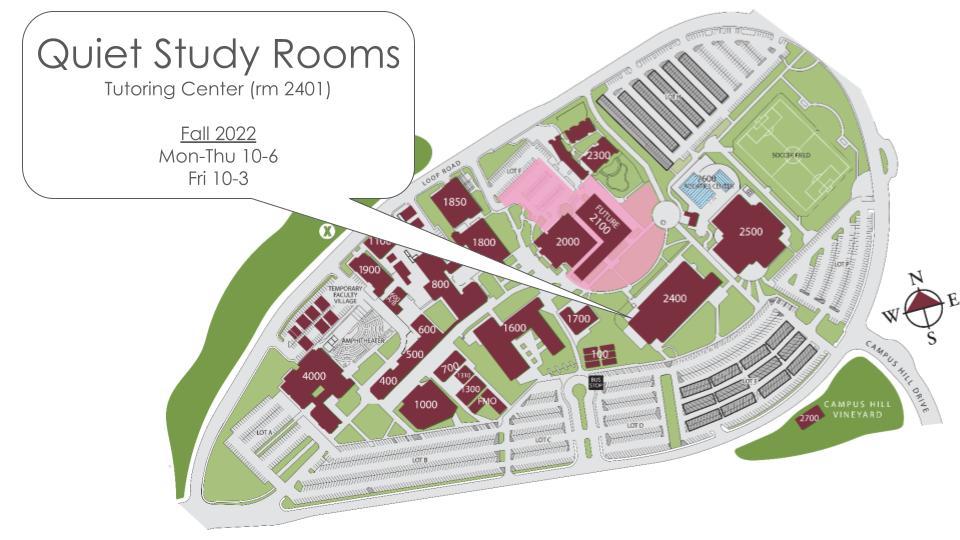 No appointment necessary. Free in-person and online drop-in tutoring will be available by September 2022. Please download our free Penji app to get a tutor or view our schedules.
Additional Support Options
Need more support? We got you covered! Las Positas provides a wide range of specialized learning support to ensure you are successful.
Are you interested in becoming a tutor?
The Tutoring Center employs Las Positas students, who have earned an A or B in their classes, to provide you with free academic support for a wide variety of subjects.
Download and fill out this application. Weekly hours vary by term and according to subject need and tutor availability. We typically hire students who can tutor multiple subjects and plan to attend LPC for two or more semesters. If you like helping others and having a flexible work schedule, then tutoring is right for you!
To get free tutoring:
Download our free

Penji app

Use our scheduled, drop-in, or paper drop-off tutoring. Or just stop by room 2401.
Quiet study rooms available
For more information, please contact:
Tutoring Center: Room 2401

Call (925) 424-1450 during hours listed above