President's Speaker Series
President's Speaker Series
Las Positas College is committed to prioritizing equity and anti-racism by nurturing a campus-wide culture of rigorous attention to equity and anti-racist practices. In an effort to enhance the diverse, equitable, and inclusive campus culture for our students, the Office of the President is sponsoring a monthly President's Speaker Series in partnership with the Las Positas College Foundation. The purpose of the Speaker Series is to provide campus-wide professional development opportunities for faculty, classified professionals, administrators, and students on topics related to anti-racism, equity, inclusion, and culturally responsive practices at Las Positas College.
May President's Speaker Series Presents:
Special Edition of May President's Speaker Series Presents:
Clint Smith, Ed. D.
Author, educator, podcast host, poet
In collaboration with Livermore Public Library, Livermore Amercian Indian Center & the LPC Foundation.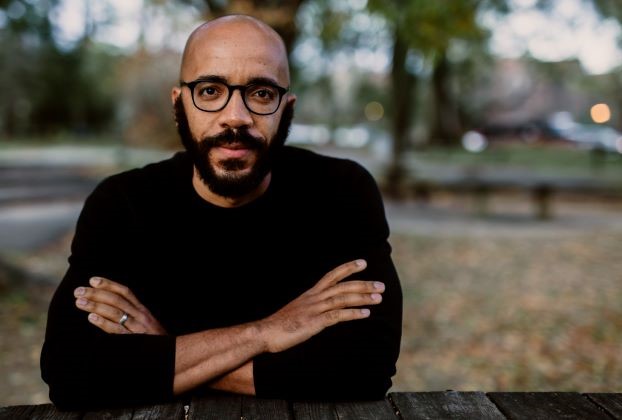 Clint Smith's Bio
Clint Smith is a staff writer at The Atlantic. He is the author of the narrative nonfiction book, How the Word Is Passed: A Reckoning With the History of Slavery Across America, which was a #1 New York Times Bestseller, and the poetry collection Counting Descent, which won the 2017 Literary Award for Best Poetry Book from the Black Caucus of the American Library Association and was a finalist for an NAACP Image Award.
He has received fellowships from the Andrew W. Mellon Foundation, New America, the Emerson Collective, the Art For Justice Fund, Cave Canem, and the National Science Foundation. His essays, poems, and scholarly writing have been published in The New Yorker, The New York Times Magazine, The New Republic, Poetry Magazine, The Paris Review, the Harvard Educational Review and elsewhere.
Clint is a 2014 National Poetry Slam champion and a 2017 recipient of the Jerome J. Shestack Prize from the American Poetry Review. His two TED Talks, The Danger of Silence and How to Raise a Black Son in America, collectively have been viewed more than 9 million times.
Previously, Clint taught high school English in Prince George's County, Maryland where, in 2013, he was named the Christine D. Sarbanes Teacher of the Year by the Maryland Humanities Council. He currently teaches writing and literature in the D.C. Central Detention Facility. He is also the host of the YouTube series Crash Course Black American History.
Clint received his B.A. in English from Davidson College and his Ph.D. in Education from Harvard University. Born and raised in New Orleans, he currently lives in Maryland with his wife and their two children.
Zoom Log-in Information:
Date: May 11 Time: 4:30 PM
Join from PC, Mac, Linux, iOS or Android: https://cccconfer.zoom.us/j/91519534420?pwd=OU5aKzBFNjIzNUFYN29yajl1d2hRQT09
Password: 656574
Or iPhone one-tap (US Toll): +16699006833,91519534420# or +12532158782,91519534420#
Or Telephone:
Dial:
+1 669 900 6833 (US Toll)
+1 253 215 8782 (US Toll)
+1 346 248 7799 (US Toll)
+1 646 876 9923 (US Toll)
+1 301 715 8592 (US Toll)
+1 312 626 6799 (US Toll)
Meeting ID: 915 1953 4420
Password: 656574
Rebekah Taussig, Ph. D.
Topic: Rethinking What Accessibility and Inclusion Look Like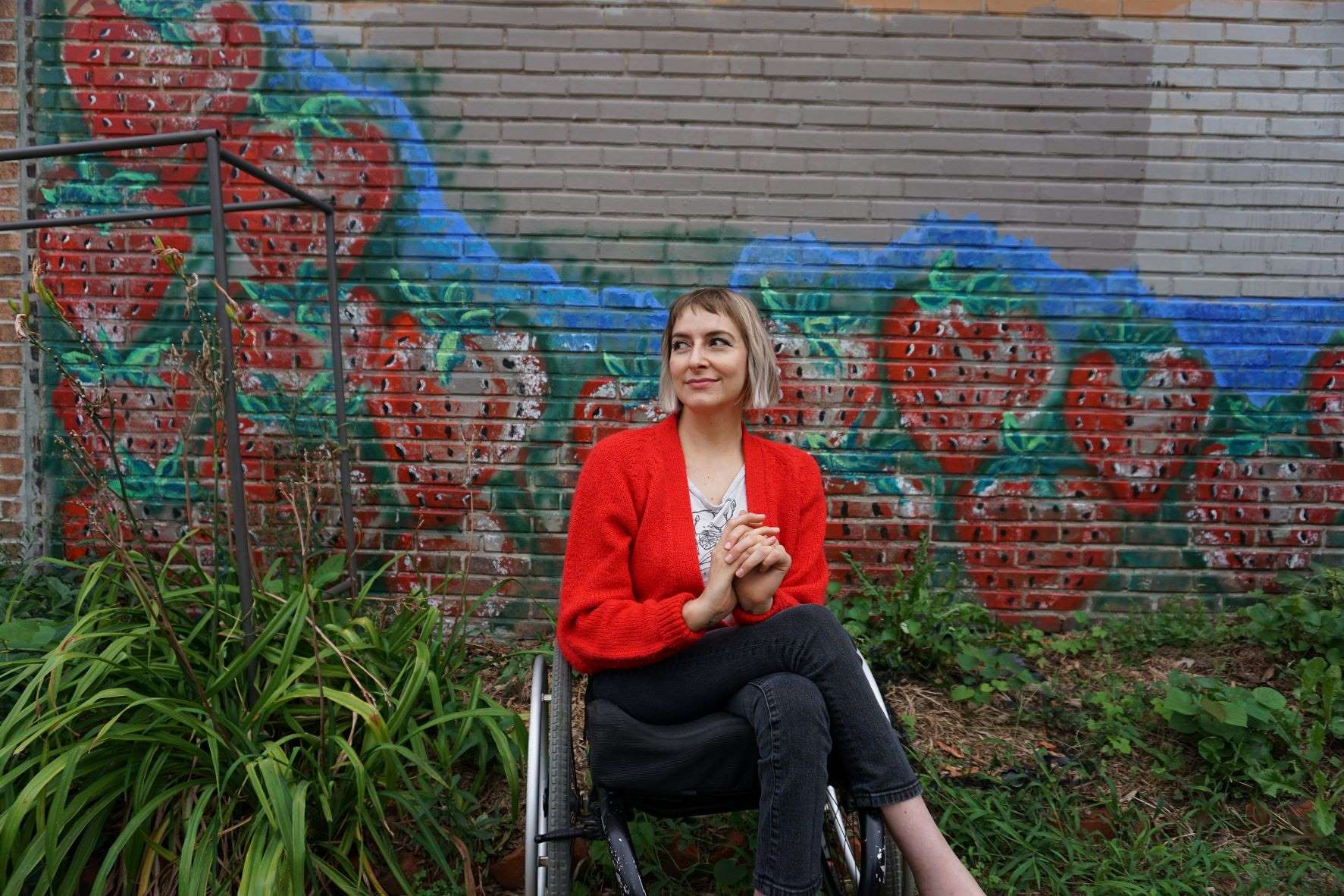 Rebekah Taussig's Bio
Rebekah Taussig will challenge everything you think you know about disability as she invites us into her experience of living in a body that looks and moves differently than most. "What would it mean for disabled folks if society saw us as acceptable, equal, valuable parts of the whole?" she writes in her memoir, Sitting Pretty: The View From My Ordinary Resilient Disabled Body (HarperOne).
Taussig, who has been paralyzed since the age of three, is a mom, wife, author, disability advocate and educator with a Ph.D in creative nonfiction and disability studies. She is a passionate teacher with a range of experience, from freshmen in high school to upper-level college classes covering subjects from English literature, composition and creative writing to disability studies.
She is also one hell of a fighter on a mission to show that disabled people have incredible value; as she argues, a more inclusive world is a sturdier, kinder, more imaginative world for all of us.
A storyteller at heart with a great sense of humor, Taussig invites us to think bigger and more critically about who has a seat at the table and the barriers that bar others from inclusion. She's held talks and workshops at the University of Michigan, Davidson College and Yale University on disability representation, identity and community, and her writing appears in publications from TIME to Design*Sponge. She's been a guest on a myriad of podcasts and also runs the Instagram platform @sitting_pretty, where she crafts "mini-memoirs" for her more than 50,000 followers to contribute nuance to the collective narratives being told about disability in our culture. Taussig is the recipient of the Hefner Heitz Kansas Book Award in Literary Nonfiction for Sitting Pretty.
Resources:
March Speaker Series Presents:

Laura Rendón

, Ed.D.
Topic: Fostering an Equitable and Just Education for Community College Students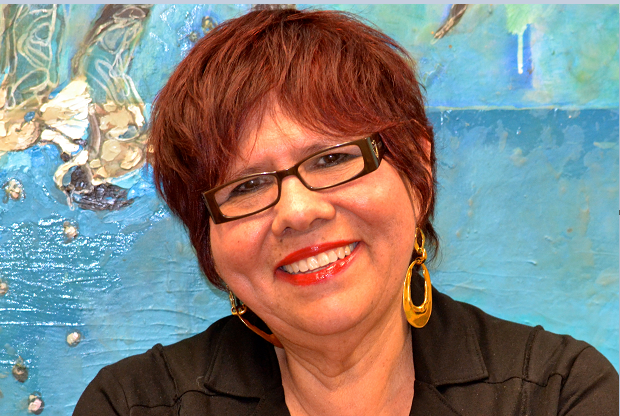 Dr. Rendón's Bio
Laura Rendón is nationally recognized as an education theorist, activist and researcher who specializes in college preparation, persistence and graduation of low-income, first-generation students.
A native of Laredo, Texas, Rendón's passion is assisting students who, like her, grew up in poverty with hopes and dreams but not knowing how to realize them. Rendón is credited with developing the theory of validation, which colleges and researchers have employed as a framework for working with and affirming low-income students.

Rendón is a teaching and learning philosopher and thought leader. She developed a pedagogic framework called Sentipensante (Sensing/Thinking) Pedagogy that emphasizes intellectual, social, emotional and spiritual student development along with social activism.

Rendón is an active scholar whose research has been published in key education research journals. She is also the author of Sentipensante (Sensing/Thinking) Pedagogy: Educating for Wholeness, Social Justice and Liberation. Moreover, she is co-editor of books and monographs including: Transforming the First Year of College for Students of Color; Educating a New Majority; Introduction to American Higher Education; and Racial and Ethnic Diversity in Higher Education ASHE Reader.

She is co-director of the Center for Research and Policy in Education in the College of Education and Human Development at the University of Texas in San Antonio, which engages in research that informs the education community about critical factors that affect the academic success of key student groups.
She is also one of the founders and former Board Chair of the National Council for Community and Education Partnerships (Washington, DC) focused on providing access to college for low-income students. She has served on the Board of Trustees for Naropa University in Boulder, Colorado. Further, Rendón has designed and coordinated the yearly Latino/a Student Success Institute for the American Association of Hispanics in Higher Education, the nation's premier scholarly organization focusing on higher education issues impacting Latinos.

As a leader in the field of college access and achievement, Rendón's research has been featured in the Chronicle of Higher Education and the PBS documentary, "The College Track." Rendón is a frequent speaker at colleges and universities throughout the nation on topics related to improving persistence and completion.
Resources:
February Speaker Series Presents: Maisha Beasley, Ed.D.
Topic: An Introduction to Self-Care for Educators Through a DEI Lens

Dr. Beasley's Bio
Maisha, a Livermore native, graduated from San Diego State University with a B.A. in Communication Studies, University of the Pacific with a M.A. in Higher Education Administration, and from University of San Francisco with an Ed.D. in International and Multicultural Education. For over 20 years, Dr. Beasley has curated a professional career building sustainable programming for colleges, universities, school districts, and small businesses. Her professional experiences also include working in the educational technology field building online orientation courses for new graduate students with universities across the country. These experiences led Dr. Beasley to steep her passion, education, and experiences into serving the intersections of her communities through consulting. Dr. Beasley and her co-founder Ashley Carter created the African American Scholars Project which provides African American students in suburban communities with social, emotional, and college preparation skills. This program was recognized by the California State Board Association for their work in equity and access within the Livermore Valley Joint Unified School District. In addition to program management and consulting, Maisha co-authored a chapter of the book, Cases on Academic Program Redesign for Greater Racial and Social Justice titled "Make Space, Take Space: An Exploration of Academic Counter-Spaces for Black Collegiate Women". Maisha is a compassionate leader, an engaging speaker, and a lifelong student of the field of education. Her experience and personable demeanor make her a relatable professional with the ability to touch people's hearts, enhance their knowledge, and motivate them to think ideologies and practices differently. Dr. Beasley's interpersonal skill set to build relationships with her colleagues to ensure the best of the university is shared with new students and their families. Her ability to create wrap-around programming and support for families in the university setting has led to state and national recognition.
Click Here for Recording - February President's Speaker Series: Maisha Beasley
December Speaker Series Presents: Chloe O. Davis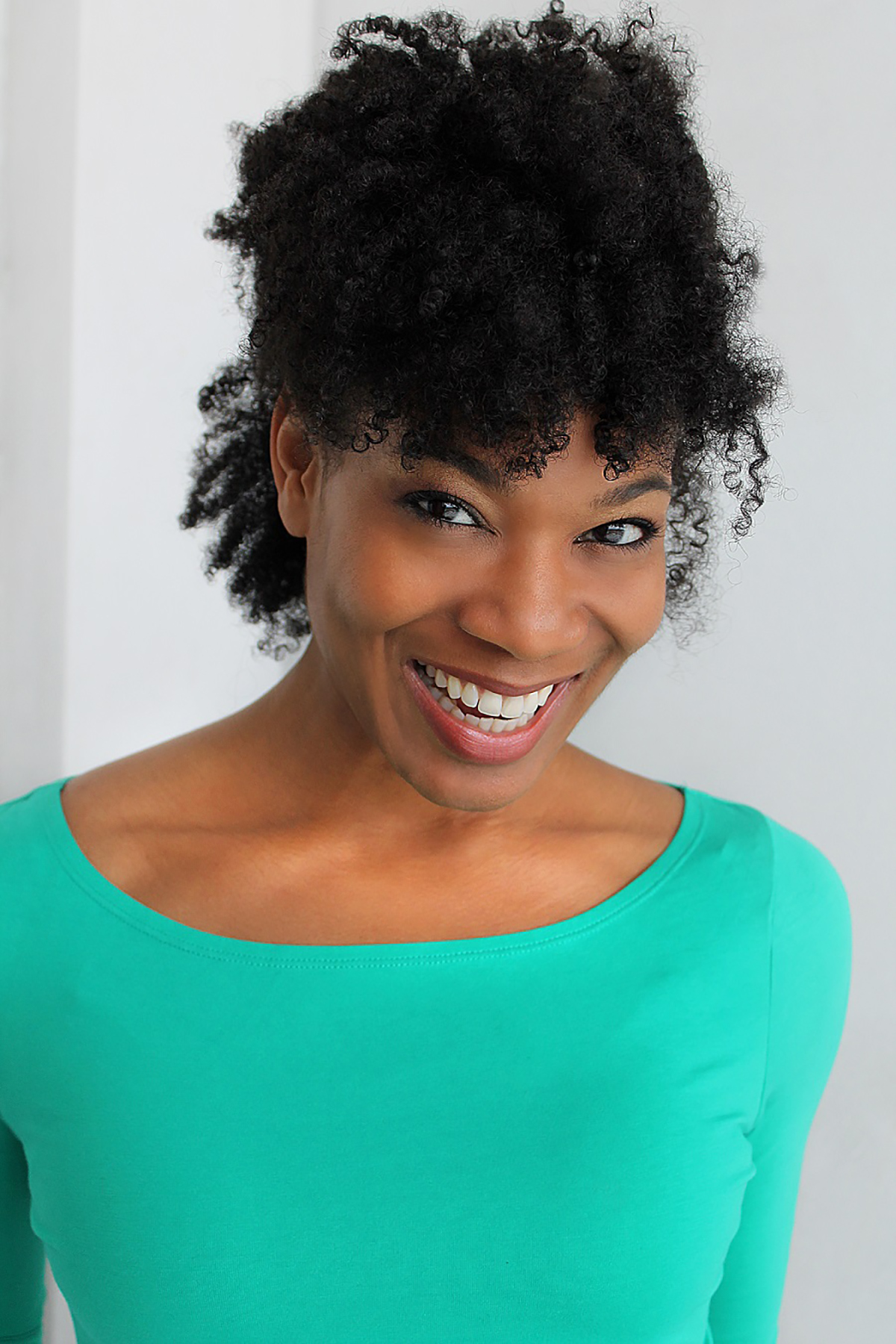 Chloe O. Davis is a Broadway performer and debut author who works in the entertainment industry in New York. A graduate of Hampton University and Temple University, she has centered her creative platform on amplifying the narratives of Black culture and heightening the awareness of the LGBTQIA+ community. Davis's work as a dancer, actor, and creative has allowed her to travel to all fifty states and internationally. In addition to performing at premier theaters across the country, such as New York City Center, the Apollo Theater, the Kennedy Center, the Muny, and the Berkeley Repertory Theatre, she has appeared on PBS Great Performances with Porgy and Bess at the Metropolitan Opera, Jesus Christ Superstar Live in Concert on NBC, and Southern Landscape performed by the Philadelphia Dance Company (PHILADANCO!). In tandem with performing, Chloe O. Davis has spent fifteen years researching, writing and creating The Queens' English, The LGBTQIA+ Dictionary of Lingo and Colloquial Phrases. She believes this dictionary is a starting point for important conversations around inclusivity, sexuality, gender expression and identity.
Click Here for Recording - December President's Speaker Series: Chloe O. Davis
Resources:
The Queens' English, The Dictionary for LGBTQIA+ Lingo and Colloquial Phrases
https://www.thequeensenglishus.com/
May Speaker Series Presents: Dr. Bryan A. Brown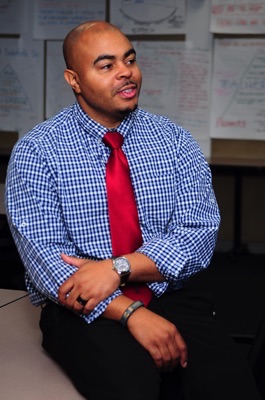 Bryan A. Brown is an associate professor of science education at Stanford University. He joined Stanford in the 2004 after working on a post-doctoral fellowship at Michigan State University. His work in the center for research on teaching at Stanford focuses on improving urban science education. He focuses on exploring how language and identity impact urban students' learning. Dr. Brown is a former high school science teacher who earned a Bachelor's degree in Biological Sciences from Hampton University, a Master's degree in Educational Psychology from the University of California, and a Ph.D. in Educational Psychology from the University of California, Santa Barbara.
Click Here for Recording - May President's Speaker Series: Dr. Bryan Brown
Resources:
Moving Culturally Relevant Pedagogy From Theory to Practice: Exploring Teachers' Application of Culturally Relevant Education in Science and Mathematics

Urban Education

Brown, B. A., Boda, P., Lemmi, C., Monroe, X. J.

2019

;

54 (6)

: 775-803

More

Overloaded and underprepared: Strategies for stronger schools and healthy, successful kids

Pope, D., Brown, M., Miles, S.

John Wiley & Sons.

2015

From access to success: Identity contingencies & African-American pathways to science

Higher Education Studies

Brown, B. A., Henderson, B., Gray, S., Donovan, B., Sullivan, S.

2013

;

3 (1)

: 1

Exploring the alignment of black scientists with the American scientific community: Does race still matter?

Journal of Women and Minorities in Science and Engineering

Brown, B. A., Parsons, E., Miles, R., Henderson, B.

2013

;

19 (2)

Isn't that just good teaching? Disaggregate instruction and the language identity dilemma

Journal of Science Teacher Education

Brown, B. A.

2011

;

22 (8)

: 679-704

Pathway towards fluency: Using 'disaggregate instruction'to promote science literacy

International Journal of Science Education

Brown, B. A., Ryoo, K., Rodriguez, J.

2010

;

32 (11)

: 1465-1493

A view of the tip of the iceberg: revisiting conceptual continuities and their implications for science learning

Cultural Studies of Science Education

Brown, B. A., Kloser, M.

2009

;

4 (4)

: 921

Intellectual innovation or intellectual retrofitting: on agency, culture and access to science education

Cultural Studies of Science Education

Brown, B. A.

2009

;

4 (2)

: 379-386
April Speaker Series Presents: Dr. Vajra Watson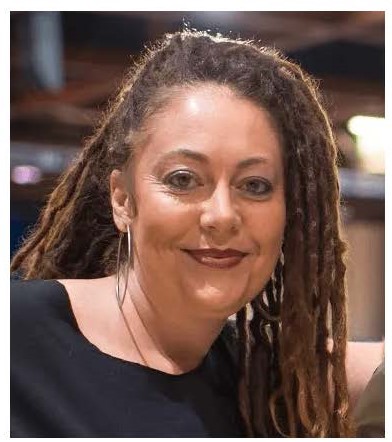 Vajra M. Watson is a scholar activist, faculty director, and professor of educational leadership and racial justice in the College of Education at Sacramento State University, Sacramento. Watson has over twenty years of experience as a teacher, community organizer and researcher. She is the founder of Sacramento Area Youth Speaks (SAYS), an award-winning program that pairs community-based poet-mentor educators and teachers together to develop grassroots pedagogies that reclaim and reimagine schooling. She is the solo-author of two books, Learning to Liberate: Community-Based Solutions to the Crisis in Urban Education (2012) and Transformative Schooling: Towards Racial Equity in Education (2018), and has published dozens of peer-reviewed journal articles and book chapters.
Watson serves on a number of Board of Directors, including United Playaz in San Francisco (Board President), the National Urban Education Teacher Policy Project, the National Assembly for Expanded Perspectives on Learning, Kingmakers of Oakland, and Fathers and Families of San Joaquin in Stockton, CA.
Dr. Watson is recipient of the UC Davis Early Career Award, Sacramento's 40 Under 40 Leadership Award, the Chancellor's Soaring to New Heights Individual Achievement Award for Diversity, the California Educational Research Association's Annual Award, the Congressional Woman of the Year Award, the NBA Sacramento King's Woman of the Year Award, and the American Educational Research Association's Social Impact Award as well as AERA's Social Justice Leadership Award.
Watson is originally from Berkeley, CA and was deeply impacted by the courses she took in the Black and Xicanx Studies Departments at Berkeley High School in the mid-1990s. In 10th grade her final exam question was: "What are you doing to stop and/or curtail the spread of white supremacy in yourself, community, and this world?" This question still shapes her path and purpose.
Dr. Watson obtained her B.A. from UC Berkeley and holds two Master's Degrees in International Education and Teaching and Learning. She received her Doctorate in Administration, Planning, and Social Policy from the Graduate School of Education at Harvard University. Watson identifies as a white, cisgender female.
March Speaker Series Presents: Dr. Shawn Ginwright
Click Here for Recording - March President's Speaker Series: Dr. Shawn Ginwright
Dr. Shawn Ginwright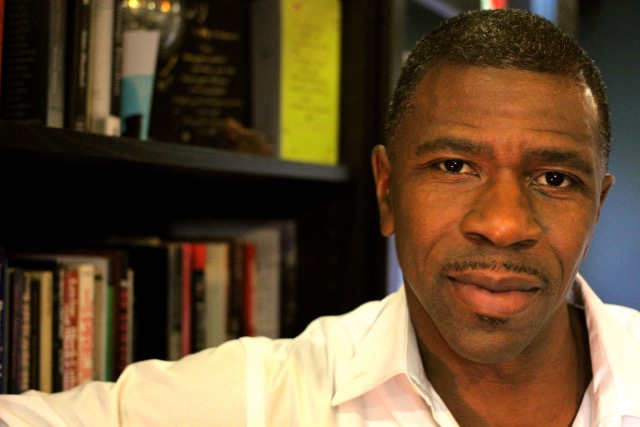 Dr. Shawn Ginwright is a Professor in the Africana Studies Department and Senior Research Associate for the Cesar Chavez Institute for Public Policy at San Francisco State University. In 1989, Dr. Ginwright founded Leadership Excellence Inc. an innovative youth development agency located in Oakland, California that trains African American youth to address pressing social and community problems. In 1999, he received his Ph.D. from the University of California Berkeley. His research examines the ways in which youth in urban communities navigate through the constraints of poverty and struggle to create equality and justice in their schools and communities. He is the author of Black in School- Afrocentric Reform, Black Youth and the Promise of Hip-Hop Culture, co-editor of Beyond Resistance!: Youth Resistance and Community Change: New Democratic Possibilities for Practice and Policy for America's Youth, Black Youth Rising: Activism and Radical Healing in Urban America. He has published extensively on issues related to urban youth in journals such as Social Problems, Social Justice, Urban Review, and New Directions in Youth Development. He is a highly sought speaker to national and international audiences.
February Speaker Series Presents: Dr. Jeff Duncan - Andrade
Click Here for Recording - February President's Speaker Series: Dr. Jeff Duncan-Andrade
Dr. Jeff Duncan-Andrade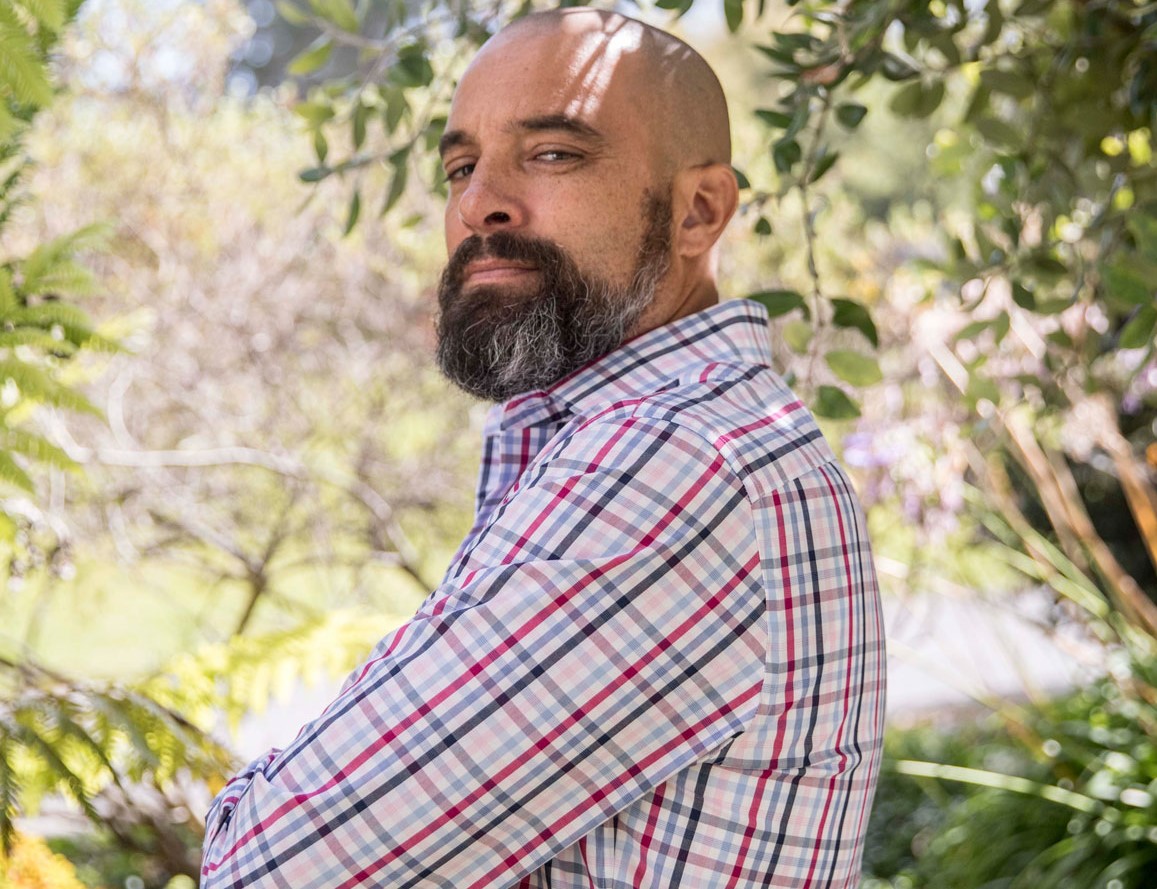 Jeff Duncan-Andrade, Ph.D., is Professor of Latina/o Studies and Race and Resistance Studies at San Francisco State University. He is also a founder of the Roses in Concrete Community School, a community responsive lab school in East Oakland (www.rosesinconcrete.org) and the Community Responsive Education Group (www.communityresponsive.org). As a classroom teacher and school leader in East Oakland (CA) for the past 29 years, his pedagogy has been widely studied and acclaimed for producing uncommon levels of social and academic success for students. Duncan-Andrade lectures around the world and has authored numerous journal articles and book chapters on effective practices in schools. He has written two books and his third book with Harvard Press is due out Spring 2021. In 2015, Duncan-Andrade was tapped to be a Commissioner on the National Commission on Teaching & America's Future (NCTAF) and in 2016 was part of the great educators invited to the White House on National Teacher Appreciation Day by President Obama. He is also the 2019 Laureate for the prestigious Brock International Prize in Education. Duncan-Andrade is also consistently ranked as one of the nation's most influential scholars by EdWeek's Public Influence Rankings.
Duncan-Andrade's transformational work on the elements of effective teaching in schools is recognized throughout the U.S. and as far abroad as New Zealand. His research interests and publications span the areas of youth wellness, trauma responsiveness, curriculum change, teacher development and retention, critical pedagogy, and cultural and Ethnic Studies. He works closely with teachers, school site leaders, union leaders and school district officials to help them develop classroom practices and school cultures that foster self-confidence, esteem, and academic success among all students. Duncan-Andrade holds a Ph.D. in Social and Cultural Studies in Education and a Bachelor of Arts degree in Literature, both from the University of California – Berkeley.
Click on the file above for bio links.
Recording of Jas Boothe webinar
December Speaker Series Presents: Jas Boothe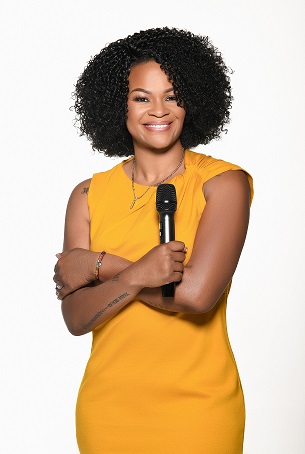 Chicago native, Disabled Army Veteran, Cancer Survivor, Veteran and Disability Advocate, and Speaker who gave over 17 years of service to this great nation, Jas is also an Oprah Winfrey Standing Ovation Recipient, CNN Hero, People Magazine Hero Among Us, YWCA Woman of Distinction and US Army Chief of Staff Outstanding Civilian Service Awardee.
Jas travels the world speaking about Leadership, Diversity, Entrepreneurship, Intersectionality, Inclusion, and other motivating topics catered to client needs. Her Carnegie Hall-sized enthusiasm and serious yet comedic style delights her audiences as she relates her awe-inspiring experiences.
While in the Army, Jas deployed during the Operation Iraq Freedom/Operation Enduring Freedom campaigns, and her military career was dedicated to working with and advocating for Soldiers and their family members. In 2005, she was a single parent in the Army Reserves living in New Orleans. During her mobilization for a deployment to Iraq, Boothe's life presented seemingly insurmountable challenges. That August, she lost everything she owned due to Hurricane Katrina but, rather than succumb to her losses, she shifted her focus to her platoon whose lives relied on her leadership. However, the next month she received a devastating diagnosis of aggressive head, neck, and throat cancer and was unable to deploy. She faced limited options, difficult choices, and, because of her illness, discharge from the military. Yet, she would not go down without a fight!
In need of complex full-time medical care, a job, and a place to live with her young son, Boothe was told there were no existing programs for female Veterans with children and that she should explore welfare and social services just like every other single mother. America had forgotten about the women who serve, fight, bleed and die alongside their male counterparts. She found these options unacceptable and was determined to not only find her own way but make a lasting change that would benefit others like her. After extensive cancer treatment including radiation therapy that left life-long side effects, Boothe was able to stay in the Reserves and immediately began looking for full-time employment and housing.
While living with her aunt in Missouri, Boothe accepted a job offer from the Army National Guard and, later, returned to full-time duty in Washington, DC. Boothe's struggle led to her determination to ensure her fellow female Veterans had a resource in their time of need.
Jas Founded Final Salute Inc in November 2010 as part of her commitment to "Never Leave a Fallen Comrade." Final Salute Inc has provided over 15,000 days of transitional housing and assisted over 7000 women Veterans and children in over 30 States and Territories.
An excellent storyteller and News Maker, Jas is also featured in the documentary "Served Like a Girl" (http://servedlikeagirl.com/), which follows several American women who were wounded in action and are now transitioning from soldier to civilian after serving their country in Iraq and Afghanistan.
Boothe holds a BA in Mass Communications from Mississippi Valley State University and dual MAs in Human Resource Management and Management and Leadership from Webster University.
Jas has been honored for her leadership and community service including:
Oprah Winfrey Standing Ovation Recipient
American Veterans Center Lillian Keil Award – Women's Contributions to the Military
CNN Hero
People Magazine Hero Among Us
YWCA Woman of Distinction
November Speaker Series Presents: Tim Wise
Recording for Tim Wise webinar.
Tim Wise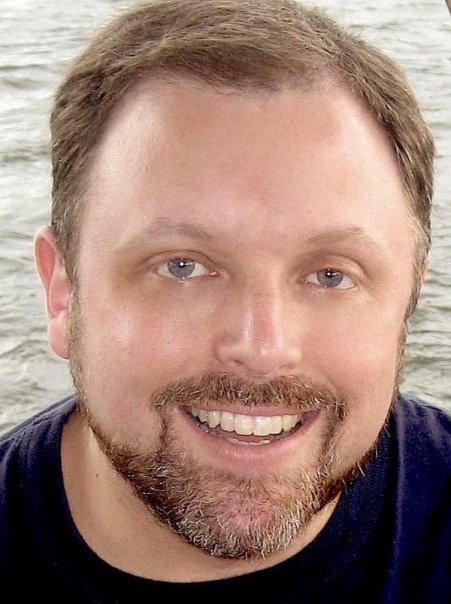 Tim Wise is among the most prominent anti-racist writers and educators in the United States. He has spent the past 25 years speaking to audiences in all 50 states, on over 1500 college and high school campuses, at hundreds of professional and academic conferences, and to community groups across the country.
He has also trained corporate, government, entertainment, media, law enforcement, military, and medical industry professionals on methods for dismantling racial inequity in their institutions. Wise has provided anti-racism training to educators and administrators nationwide and internationally, in Canada and Bermuda.

Wise is the author of nine books, including his forthcoming, Dispatches from the Race War (December 2020 from City Lights Books). Other books include Under the Affluence, Dear White America: Letter to a New Minority and Colorblind (all from City Lights Books); his highly-acclaimed memoir, White Like Me: Reflections on Race from a Privileged Son, (recently updated and re-released by Soft Skull Press); Affirmative Action: Racial Preference in Black and White; Speaking Treason Fluently: Anti-Racist Reflections From an Angry White Male; and Between Barack and a Hard Place: Racism and White Denial in the Age of Obama.
Named one of "25 Visionaries Who are Changing Your World," by Utne Reader, Wise has contributed chapters or essays to over 25 additional books and his writings are taught in colleges and universities across the nation. His essays have appeared on Alternet, Salon, Huffington Post, Counterpunch, The Root, Black Commentator, BK Nation and Z Magazine among other popular, professional and scholarly journals.
From 1999-2003, Wise was an advisor to the Fisk University Race Relations Institute, in Nashville, and in the early '90s he was Youth Coordinator and Associate Director of the Louisiana Coalition Against Racism and Nazism: the largest of the many groups organized for the purpose of defeating neo-Nazi political candidate, David Duke.
Wise has been featured in several documentaries, including two from the Media Education Foundation. "White Like Me: Race, Racism and White Privilege in America," which he co-wrote and co-produced, has been called "A phenomenal educational tool in the struggle against racism," and "One of the best films made on the unfinished quest for racial justice," by Eduardo Bonilla-Silva of Duke University, and Robert Jensen of the University of Texas, respectively. "The Great White Hoax: Donald Trump & the Politics of Race & Class in America" features Wise explores how American political leaders of both parties have been tapping into white anxiety, stoking white grievance, and scapegoating people of color for decades to divide and conquer working class voters and shore up political support.
Wise also appears alongside legendary scholar and activist, Angela Davis, in the 2011 documentary, "Vocabulary of Change." In this public dialogue between the two activists, Davis and Wise discussed the connections between issues of race, class, gender, sexuality and militarism, as well as inter-generational movement building and the prospects for social change. More recently, he appeared in Chelsea Handler's Netflix documentary Hello Privilege, It's Me Chelsea on white privilege and racism in the United States.
Wise appears regularly on CNN and MSNBC to discuss race issues and was featured in a 2007 segment on 20/20. He graduated from Tulane University in 1990 and received antiracism training from the People's Institute for Survival and Beyond, in New Orleans. He is also the host of the podcast, Speak Out with Tim Wise.
Resources:
Documentaries
Tim Wise on White Privilege: Racism, White Denial & the Costs of Inequality​
http://lpclibrary.idm.oclc.org/login?url=https://video.alexanderstreet.com/watch/tim-wise-on-white-privilege-racism-white-denial-the-costs-of-inequality​
White Like Me: Race, Racism & White Privilege in America​
https://laspositascollege.kanopy.com/video/white-me-0
The Great White Hoax: Donald Trump and the Politics of Race and Class in America
https://laspositascollege.kanopy.com/video/great-white-hoax
eBook
Colorblind: The Rise of Post-Racial Politics and the Retreat from Racial Equity​
https://lpclibrary.overdrive.com/media/593677
To access Dr. Howard's Presentation from October 6, 2020 please click here.
October President's Speaker Series Presents:
Tyron C. Howard, PH.D.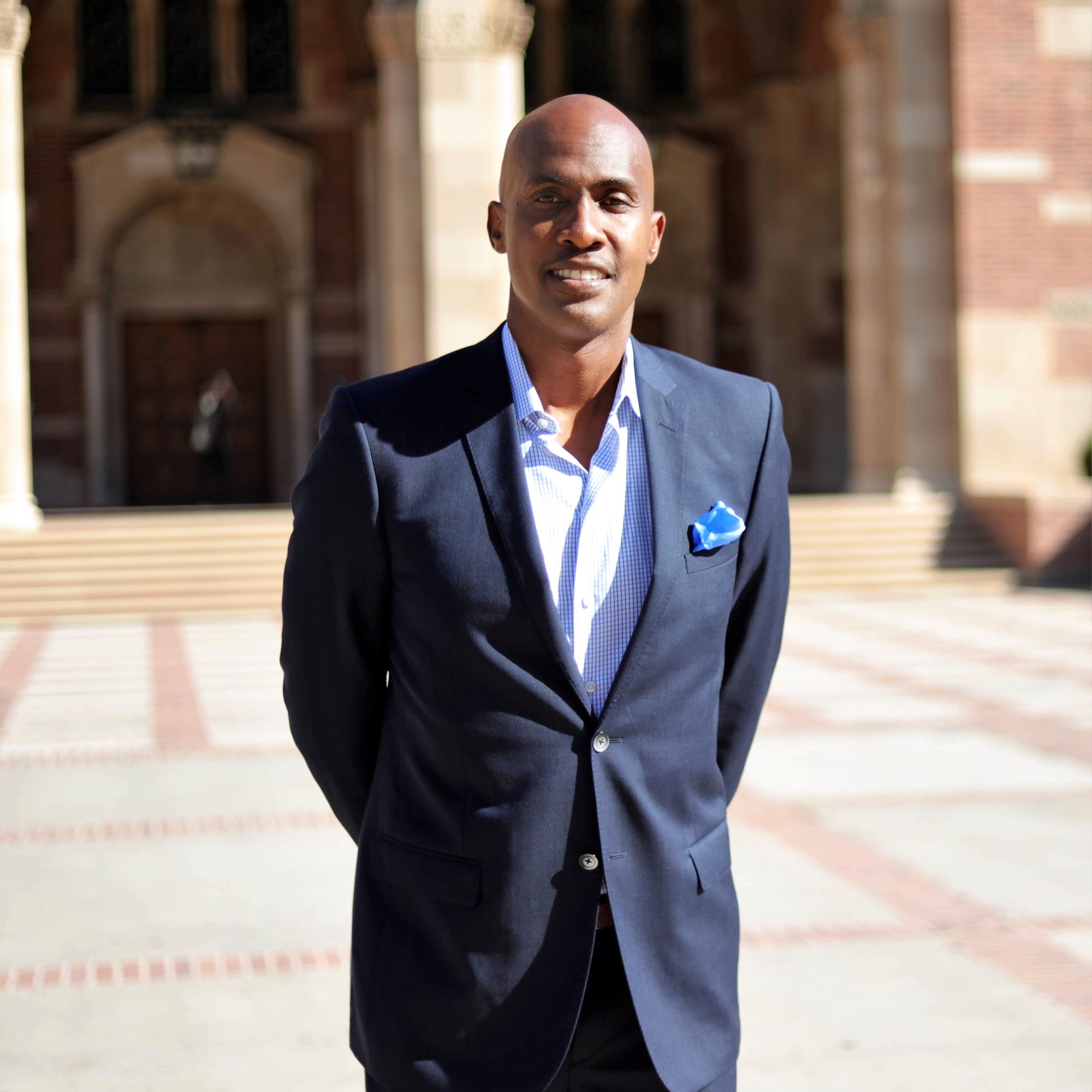 Tyrone C. Howard is professor in the Graduate School of Education and Information Studies' at UCLA. Dr. Howard is also the inaugural director of the new UCLA Pritzker Center for Strengthening Children and Families, which is a campus wide consortium examining academic, mental health, and social emotional experiences and challenges for the California's most vulnerable youth populations. He is also the former Associate Dean for Equity, Diversity & Inclusion. Professor Howard's research examines equity, culture, race, teaching and learning. Professor Howard has published over 75 peer reviewed journal articles, book chapters, and technical reports. He has published several bestselling books, among them, Why Race & Culture Matters in Schools and Black Male(d): Peril and promise in the education of African American males. His most recent book, All Students Must Thrive, focuses on equity, race, trauma, and learning has become a must read for all educators. Dr. Howard is considered one of the premiere experts on educational equity and access in the country. Dr. Howard is also the Director and Founder of the Black Male Institute at UCLA, which is an interdisciplinary cadre of scholars, practitioners, community members, and policy makers dedicated to examining the nexus of race, class, and gender of school age youth. A native and former classroom teacher of Compton, California, Dr. Howard named the recipient of the 2015 UCLA Distinguished Teaching Award, which is the highest honor provided to teaching excellence at the university. In 2019, Dr. Howard was listed by Education Week as one of the 60 most influential scholars in the nation informing educational policy, practice and reform.
September President's Speaker Series Presents:
Kwame Christian, Esq., M.A.
Resources:
Virtual Negotiation and Conflict Resolution Handbook :
www.americannegotiationinstitute.com/virtual