Career Pathways
Career & Employment Center
Career Center Events
Las Positas College and the Tri-Valley Career Center offer ample opportunity for job seekers to meet employers face-to-face. Employers are encouraged to recruit at the Las Positas College campus by participating in one of the monthly job and internship fairs.
Fall Semester Career & Hiring Events
September 10th Job & Internship Fair -- 11am-1pm LPC Quad (Registration open)
September 26th Tri-Valley Job Fair -- 3- 6pm Four Points Sheraton, Pleasanton
October 9th Job & Internship Fair -- LPC Quad
November 13th Job & Internship Fair -- LPC Quad
Register through the links above or visit the Job and Internship board to find out more. Or contact Anne Kennedy @ 925-424-1000 xt. 2552 or akennedy@laspositascollege.edu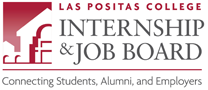 Anne Kennedy
akennedy@laspositascollege.edu
925-424-1000 xt. 2552
To get the most of hiring events, students are encouraged to come prepared. Below are helpful links.
Off-Campus Events
There are ALWAYS hiring events happening around the East Bay. The Tri-Valley Career Center has a list of some of the larger events in the region on its website. There are thirteen other job centers like it around the East Bay. Many of them host smaller events that may include one or two employers. You can find a list of these on the EastBay Works website.