Student Health & Wellness Services
Student Health & Wellness Services
Online Wellness Resources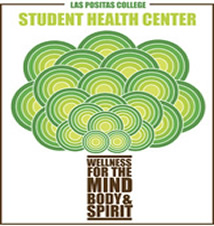 There are a variety of health sites on the internet.These sites are for your information only. Please discuss your health issues with your provider. The Student Health Center does not monitor nor endorse the information found at these sites.
Everything you need to know about BIRTH CONTROL
Bedsiders:We believe knowledge ispower. We believe babies are best when you'reready. We believe in you.
Go Ask Alice! College Health
Go Ask Alice! is a health Q&A Internet resource. It provides readers with reliable, accurate, accessible, culturally competent information and a range of thoughtful perspectives so that they can make responsible decisions concerning their health and well-being. Information provided by Go Ask Alice! is not medical advice and not meant to replace consultation with a health care professional.
Addiction Resource
Alcohol Abuse Resources
There are long-term health risks associated with drinking over time. These risks include damage to the heart, liver, and brain. However, it should be noted that the vast majority of our health risks occur over the course of a single evening, not after decades of abuse. A college-aged student has a much higher risk of an alcohol-related injury caused by a car crash, slipping or falling, getting into a fight, etc. than developing cirrhosis of the liver.
Drug Abuse Resources
Many people do not understand why individuals become addicted to drugs or how drugs change the brain to foster compulsive drug abuse. They mistakenly view drug abuse and addiction as strictly a social problem. One very common belief is that drug abusers should be able to just stop taking drugs if they are only willing to change their behavior. What people often underestimate is the complexity of drug addiction—that it is a disease that impacts the brain and because of that, stopping drug abuse is not simply a matter of willpower.
NEED HELP? Let us help you get back on the right track!!
Food & Nutrition
Smoking Cessation Help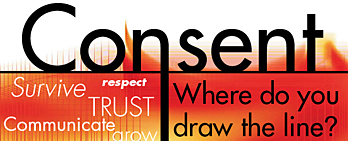 This site was developed to raise awareness, provide preventative education, and provide campus resources for sexual violence at Las Positas College.
Mental Health Resources
College and the transition to adulthood is a time of infinite possibilities. But for students struggling with unaddressed mental health problems, those possibilities fade.
As the nation's leading organization working to reduce emotional distress and prevent suicide among college students, The Jed Foundation is protecting the mental health of students across the country.
ULifeline is an anonymous, confidential, online resource center, where college students can be comfortable searching for the information they need and want regarding mental health and suicide prevention. ULifeline is available where college students seek information the most - at their fingertips on the Internet.
Online resource center and social networking website for young adults (ages 18-30) living with mental health conditions. It exists to empower young adults to live out their dreams and goals through peer support and resource sharing.
Sexually Transmitted Disease Information and Prevention
Itsyoursexlife.com is the official website of MTV and the Kaiser Family Foundation's Emmy Award winning It's Your (Sex) Life public information campaign. Whether or not you're sexually active, there is information you should have to help you set your own boundaries and make your own choices about sexual activity. These days, what you don't know about sex can hurt you, so you'll want to get the facts - and fast.Here you will find reliable information about decision making, how to talking openly with your partner and how to stay healthy by using protection and getting tested regularly for HIV and other STD
Stress Management Techniques
Seach for meditation, relaxation, guided visualization or yoga. Keep sifting through until you find what you like them write it down so you can revisit.
If you are under a form of stress that you can manage — and that helps you reach your goals or act more efficiently — then stress can be a good thing. Click below to learn more!
Student Health Insurance
URGENT NEEDS: Housing, Food, Critical Health Services 2-1-1
2-1-1 is a free, non-emergency, confidential, 3-digit phone number and service that provides easy access to housing information, and critical health and human services.
Simply Dial 2-1-1 operates 24 hours a day, 7 days a week with multi-lingual capabilities.
For more information please contact:
Tricia Gonsman MSN FNP-C
Nurse Practitioner, Outpatient Clinics- Las Positas Student Health Center
(925) 424-1830
pgonsman@laspositascollege.edu
Room 1701
Office Hours
This office follows the academic calendar.
Monday, Wednesday, Thursday:
9:00 am - 5:00 pm
Tuesday:
11:00 am - 7:00 pm
Friday:
9:00 am - 1:00 pm
Free 24/7 Confidential Emotional Support: Text available with a trained Crisis Counselor