Zonemail Help
Zonemail Help
Starting this June, our Financial Aid Office will be sending e-mail notifications to all current and prospective financial aid students at Las Positas College. All Las Positas students have a Zone E-mail account (Zonemail). As we transition into 100% online communication we encourage you to log in to your Zonemail today.
Here are some steps that will help you to login to

The Zone
NEED HELP? CALL THE HELP ZONE
Call (925) 424-1710 or send email to helpzone@clpccd.org
Call between 7am - 5pm
Monday - Friday
Helpful Tip:
If you cannot find your Financial Aid Information on the Zone.
Reasons may be:
You have NOT completed your Free Application for Federal Student Aid (FAFSA).
You have NOT entered our Federal School Code in your submitted FAFSA.
You have completed your FAFSA but we have NOT received it. It takes approximately 7-10 days after your FAFSA submission for us to retrieve your information.
Always double check:
Make sure you have completed the correct FAFSA for the appropriate Financial Aid Year.
Financial Aid


Forms
Financial Aid
All Staff are Working Remotely at this Time
Cranium Cafe Hours
Phone or Videochat

Monday: 9am - 5pm
Tuesday: 9am - 5pm
Wednesday: 9am - 5pm
Thursday: 9am - 5pm
Friday: 9am - 1pm
lpcfinaid@laspositascollege.edu
925.424.1580 unavailable
Fax: 925.449.6038
Federal School Code:
We have an after-hours DROPBOX located in the hallway between the Admissions and Financial Aid Offices, for your convenience.
FAFSA
FSA Phone: 1-800-433-3243
FSA ID Assistance: 1-800-557-7394
California Dream Act (AB 540 eligible)
Financial Aid TV Videos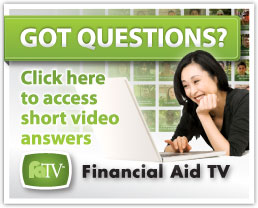 LPC Veterans First Program