Scholarships by Category
Scholarship Resources by Category


Resource from Fastweb
FASTWEB
Fastweb's Scholarship Directories provide students the ability to view new and large scholarships by category. Among the many categories offered, students can view Scholarships by School Year, Ethnicity Scholarships, Scholarships for Honor Students and Scholarships for Unique Situations. View Scholarships
Adopted in California (Foster Youth)
African-American
Agricultural Industry
Alameda County Scholarships
CollegeScholarships.com - various
Art and Photography
Asian-American
Asian Pacific Fund
Pursuing a career in engineering, physical, computer or environmental sciences (excluding healthcare professions such as physician, nurse, pharmacist, dentist, etc.)
Athletes
Automotive
Californians
California Community College (Chancellor's Office)
Disabilities
EMS and Paramedic
Healthcare
High School Students
Hispanic Students
Honors
Hospitality & Tourism
Industrial Engineers
International Students
Law Enforcement Dependents
LGBTQ
Little People
Military
Minority
Native Americans
Other (Religious)
Research
Single Parent Family
STEM (science, technology, engineering, and math)
Studying Abroad
Tall People
(Future) Teacher
Technology
Undocumented Students
Unknown Scholarships
Vegetarians
Water Resources
Pursuing an undergraduate water resources related field related to engineering, agricultural and/or urban water supply, environmental studies, or public administration.. ACWA Scholarships
Welding Scholarships
Women
Americorps
If some of the links are not working, please try a different Browser.
3 main parts to being successful at winning scholarships:
You must be able to organize as well as prioritze
You must be able to write about a variety of topics that may or may not be exciting to you.
You must understand yourself well enough to dreate a compelling portrait of who you are.
Never Plagiarize
The best way to avoid plagiarism is to not plagiarize! Just be yourself and shine!
Click HERE for more information.
Tips for Thank You Letters
Be Thankful and do NOT overlook this very important component of the scholarship process.
Financial Aid


Forms
Financial Aid
All Staff are Working Remotely at this Time
Cranium Cafe Hours
Phone or Videochat

Monday: 9am - 5pm
Tuesday: 9am - 5pm
Wednesday: 9am - 5pm
Thursday: 9am - 5pm
Friday: 9am - 1pm
lpcfinaid@laspositascollege.edu
925.424.1580 unavailable
Fax: 925.449.6038
Federal School Code:
We have an after-hours DROPBOX located in the hallway between the Admissions and Financial Aid Offices, for your convenience.
FAFSA
FSA Phone: 1-800-433-3243
FSA ID Assistance: 1-800-557-7394
California Dream Act (AB 540 eligible)
Financial Aid TV Videos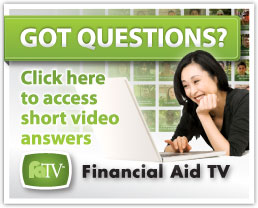 LPC Veterans First Program