Selective Service Registration Verification
Selective Service Registration Verification
All males, age 18 - 25, are required to have registered for Selective Service.
If your registration status is not electronically verified when your FAFSA is processed, you must provide documentation of having registered.
You may also check your registration status or register online.
Important
Documentation for exempt noncitizens/citizens/immigrants includes:
Proof of birth date on a passport, birth certificate, or U.S. driver's license or state ID; proof of immigration date into the U.S. from an entry date stamp on the I-94 form or in the passport, or a letter from the USCIS indicating the entry date; and, or other valid U.S. passport visa stamp on a foreign passport with expiration date (the dates must be from entry until after the male turned 26).
For Undocumented Students
Mail-In registration: if you do not have a social security number

If you don't have a social security number, print the Form 1, complete, and mail it to the address on the form.
If you move, let them know!
After you register, you are required to notify Selective Service within ten days of any changes to any of the information you provided on your registration card, like a change of address. You must report address changes until January 1 of the year you turn 26. You may do this by using the online "Submit Address Change" form. Or, you can complete a change of address form (SSS Form 2) available at the post office, or call 1-847-688-6888.
Financial Aid


Forms
Financial Aid
All Staff are Working Remotely at this Time
Cranium Cafe Hours
Phone or Videochat

Monday: 9am - 5pm
Tuesday: 9am - 5pm
Wednesday: 9am - 5pm
Thursday: 9am - 5pm
Friday: 9am - 1pm
lpcfinaid@laspositascollege.edu
925.424.1580 unavailable
Fax: 925.449.6038
Federal School Code:
We have an after-hours DROPBOX located in the hallway between the Admissions and Financial Aid Offices, for your convenience.
FAFSA
FSA Phone: 1-800-433-3243
FSA ID Assistance: 1-800-557-7394
California Dream Act (AB 540 eligible)
Financial Aid TV Videos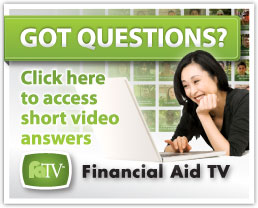 LPC Veterans First Program