Financial Aid Resources
Financial Aid Resources
Federal Student Information Center
For questions about Federal student financial aid:
Box 84 Washington, D.C., 20044
8 a.m. - 8 p.m. Eastern Time
1-800-4-FEDAID
(1-800-433-3243)
Federal Pell Information Center
For specific questions about the status of your FAFSA processing or to order a duplicate Student Aid Report:
Call:
Talk with a customer service representative over the phone. Their automated telephone service is always available.
1-800-4FED-AID (1-800-433-3243) or 319-337-5665
Hearing impaired? Call the TTY line: 1-800-730-8913
E-mail:
You can e-mail them at FederalStudentAidCustomerService@ed.gov. They will respond within one business day.
U.S. Department of Education Website
Financial Aid Information / FAFSA EXPRESS electronic versions of the Free Application for Federal Student Aid:
California Student Aid Commission
For questions and information about Cal Grant A, B, and C:
P.O. Box 419026
Rancho Cordova, CA 95741-9045
(888) 224-7268
Resources - Designed by Students for Students
Exciting, innovative new resource designed by students for students and features first-person accounts of students who overcame challenges to going to college such as peer pressure, lack of family support, and financial barriers.
2-1-1 from Eden I&R, Inc.
2-1-1 is a free, confidential, 3-digit telephone number that provides all Alameda County residents easy access to health, housing and human services information 24 hours a day, 7 days a week and 365 days a year, in English, Spanish and 150 other languages. While 2-1-1 serves all, it is an especially valuable resource for vulnerable populations such as single parent families and very low-income households, frail elders, people with disabilities, re-entry population, caregivers, runaway youth, non-English speakers and those who are in need of such vital resources as emergency housing, food, financial assistance, healthcare, childcare and legal assistance. 2-1-1 is also a critical public communications tool during recovery efforts after a disaster.
Housing Resource Guide
http://www.laspositascollege.edu/calworks/assets/docs/FINAL_housing%20guide_SPLIT11.05.19.pdf
Additional Helpful Websites
211 Bay Area - connecting people to health and disaster information, social services, and referrals through a comprehensive resource database.
• http://www.211bayarea.org/
Down Payment Assistance Programs in California
•https://www.findmywayhome.com/assistance/
Most up‐to‐date information on housing opportunities in Bay Area
•https://www.edenhousing.org/
U.S. Department of Housing and Urban Development
•https://www.hud.gov/
San Joaquin Housing Program List
•https://communityconnectionssjc.org/services/details/housing/
Housing Authority for San Joaquin
•http://hacsj.org/
More housing websites:
•http://www.hellohousing.org/
•http://www.echofairhousing.org/
•http://www.abodeservices.org/
Financial Awareness Resources
Financial Awarness Resources to help with your money management skills.
Great tips and advice to help you with money management skills at www.ecmc.org/fab. Practical money management tips for students are available on video podcasts, covering topics from spending wisely to understanding credit scores, speaking directly to a wide range of student concerns.
Mapping Your Future
Information on career planning, college selection and financial aid:
FAFSA4caster
FAFSA4caster will help you understand your options for paying for college. Provide some basic information and they'll estimate your eligibility for federal student aid. Your estimate will be shown in the "College Cost Worksheet" where you can also provide estimated amounts of other student aid and savings that can go towards your college education. (Helpful estimating tool from U.S. Dept. of Education.)
FastWeb
A free online scholarship research service:
Resources for Foster Youth
Immigration & Naturalization Service (INS)
Appraiser's Bldg., Room 300
630 Sansome Street
San Francisco, CA 94111
(415) 705-4411
Internal Revenue Service (IRS)
Selective Service Registration Information
Veterans Educational Benefits
Toll free number: 1-888-442-4551
International Students
International students attending Las Positas College are not eligible for any form of government financial aid. International students may apply for scholarships NOT requiring financial need as a qualification.
Resources for Your Family
CalFresh formerly known as SNAP or Food Stamps
The CalFresh Program, formerly known as Food Stamps and federally known as the Supplemental Nutrition Assistance Program (SNAP) https://www.fns.usda.gov/snap/supplemental-nutrition-assistance-program-snap, can add to your food budget to put healthy and nutritious food on the table. The program issues monthly electronic benefits that can be used to buy most foods at many markets and food stores. The amount of the benefit is based on the size of your household, your income, and your housing expenses. CalFresh benefits come on a plastic card, called the Golden State Advantage Card, which you can use just like a bank card at most food stores.
Managing Your Money
Personal finance is a popular subject on many blogs. It's also an important subject for students, and they can learn from the information and tips discussed on many personal finance blogs. Because students are more likely to get information from their favorite blogs rather than the daily newspaper, financial literacy educators might want to guide their students to some of these blogs.
Office 365 for Education
Office 365 Education is a collection of services that allows you to collaborate and share your schoolwork. It's available for free to students who are currently attending an academic institution (Las Positas College). Office 365 Education includes Office Online (Word, PowerPoint, Excel, and OneNote), and 1TB of OneDrive storage.
Microsoft allows students to install the full Office applications on up to 5 PCs or Macs for free. You will see the Install Office button on your Office 365 home page after you complete sign-up process.
USAJOBS "Working For America"
Financial Aid


Forms
Financial Aid
All Staff are Working Remotely at this Time
Cranium Cafe Hours
Phone or Videochat

Monday: 9am - 5pm
Tuesday: 9am - 5pm
Wednesday: 9am - 5pm
Thursday: 9am - 5pm
Friday: 9am - 1pm
lpcfinaid@laspositascollege.edu
925.424.1580 unavailable
Fax: 925.449.6038
Federal School Code:
We have an after-hours DROPBOX located in the hallway between the Admissions and Financial Aid Offices, for your convenience.
FAFSA
FSA Phone: 1-800-433-3243
FSA ID Assistance: 1-800-557-7394
California Dream Act (AB 540 eligible)
Financial Aid TV Videos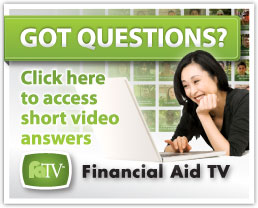 LPC Veterans First Program