Purpose of Financial Aid
Purpose of Financial Aid
The purpose of Financial Aid is to ensure that each student has sufficient resources to enable them to attend college. We provide grants, fee waivers, scholarships, loans, and federal work-study. Financial aid funds are provided to help with all costs of attending college, including costs of enrollment fees, book and supplies, room and board, other personal and living expenses, transportation, child care, and computers. Students do not have to be a full time student to be eligible for most forms of financial aid, but full-time students do receive the maximum amount of aid available. This is so that they can take more units, finish college faster and so that the student does not have to work so many hours.
Our friendly staff is here to help you with your questions and with the entire process. You may reach us in person during posted drop-in hours, by phone, or by email. We are committed to providing excellent service with quick response time. If you have any concern about paying for college please apply for financial aid, and do contact us if you need any kind of assistance.
Sincerely,
Andi Schreibman
Financial Aid Officer
Financial Aid


Forms
Financial Aid
All Staff are Working Remotely at this Time
Cranium Cafe Hours
Phone or Videochat

Monday: 9am - 5pm
Tuesday: 9am - 5pm
Wednesday: 9am - 5pm
Thursday: 9am - 5pm
Friday: 9am - 1pm
lpcfinaid@laspositascollege.edu
925.424.1580 unavailable
Fax: 925.449.6038
Federal School Code:
We have an after-hours DROPBOX located in the hallway between the Admissions and Financial Aid Offices, for your convenience.
FAFSA
FSA Phone: 1-800-433-3243
FSA ID Assistance: 1-800-557-7394
California Dream Act (AB 540 eligible)
Financial Aid TV Videos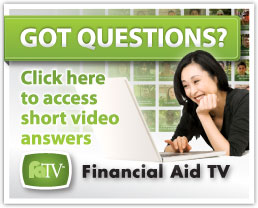 LPC Veterans First Program