Federal Pell Grants
Federal Pell Grants
Students are automatically considered for a federal Pell grant when they file the FAFSAapplication. The Federal Pell Grant is money that a student does not need to repay. The student must meet the minimum eligibility requirements.
The enrollment status of the student, i.e. full time, three-quarter time, half time, or less than half time will have a proportional effect on the amount of money a student will receive.
Year-Round Pell Grant Information
Financial Aid


Forms
Financial Aid
All Staff are Working Remotely at this Time
Cranium Cafe Hours
Phone or Videochat

Monday: 9am - 5pm
Tuesday: 9am - 5pm
Wednesday: 9am - 5pm
Thursday: 9am - 5pm
Friday: 9am - 1pm
lpcfinaid@laspositascollege.edu
925.424.1580 unavailable
Fax: 925.449.6038
Federal School Code:
We have an after-hours DROPBOX located in the hallway between the Admissions and Financial Aid Offices, for your convenience.
FAFSA
FSA Phone: 1-800-433-3243
FSA ID Assistance: 1-800-557-7394
California Dream Act (AB 540 eligible)
Financial Aid TV Videos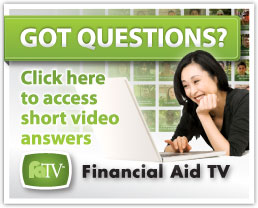 LPC Veterans First Program