Managing Your Money
Managing Your Money
"... An investment in knowledge always pays the best interest." -Benjamin Franklin
Websites to Help You Manage Your Money
CashCourse
CashCourse.org is your real-life guide to taking charge of your money. Their online personal finance tools help you build real-life-ready financial skills.
Credit Rating & Credit Scores
The go-to site for ordering your annual free copy of your credit report from the three major credit bureaus. www.annualcreditreport.com
Debt Management
The site that provides information on setting up debt repayment plans including referrals to agencies meeting National Foundation for Credit Counseling standards. https://www.debt.org/management-plans/
Identity Theft
The site where you can opt out of pre-screened credit offers for five years or permanently. https://www.consumer.ftc.gov/search-terms/opt-out
The Federal Trade Commission's official site on dealing with identity theft. This site includes information on what to do if victimized and an affidavit to be filled out in the event that your personal financial information is stolen.
The site with great information on preventing identity theft as well as some of the latest consumer advocacy issues affecting students across the country.
www.OnGuardOnline.gov is the federal government's website to help you be safe, secure and responsible online.
I Can Afford College
The "I Can Afford College" campaign is a statewide, financial aid awareness initiative sponsored by the California Community Colleges. The campaign got its start back in 2004, shortly after the California community colleges increased their enrollment fees. The governor and the state legislature wanted to make sure Californians knew how to make college affordable, so they set aside money to create an awareness campaign about financial aid. http://www.icanaffordcollege.com/
Money Management/Financial Literacy
The U.S. government's site for financial education. www.mymoney.gov
Financial Literacy - The site that helps consumers to make sound financial decisions at every life stage. www.360financialliteracy.org

Hands on Banking - money skills you need for life https://handsonbanking.org
Student Loans & Financial Aid
The site for comprehensive information on financing your education. www.ecmc.org
The site for comprehensive information on financing your education. www.finaid.org
The site for the U.S. Department of Education's central database where you can look up your federal student aid information including grants and loans. NSLDS (National Student Loan Data System) - StudentAid.gov
The official site for filling out the Free Application for Federal Student Aid (FAFSA). You can also check your FAFSA status and make corrections to a processed FAFSA. https://studentaid.gov/h/apply-for-aid/fafsa
The site for student loan facts, trends, policy issues and advocacy. www.projectonstudentdebt.org
General Resources for Students
The site for free information from the U.S. Department of Education on preparing for and funding education beyond high school. www.studentaid.ed.gov
Alameda County Community Food Bank (Cal Fresh) Help finding food. www.foodnow.net
Covered California - Covered California is where Californians can get brand-name health insurance under the Patient Protection and Affordable Care Act.
Vehicle safety is important! Want to know if there are recalls on your vehicle? (NHTSA.gov) www.safecar.gov
The site to find colleges, learn about financial aid, and use expert college planning tools. www.collegeboard.org
Navigating college - Resource Guide for Homeless and Low Income Students
https://www.moneygeek.com/education/resources/homeless-and-low-income-student-resources/
Help writing a resume or help finding a job http://www.trivalleycareercenter.org/
Tax Season
Get Free Tax Prep Help if you are a person who generally make $52,000 or less, persons with disabilities, the elderly, and limited English speaking taxpayers who need assistance in preparing their own tax returns.
The Volunteer Income Tax Assistance (VITA) program. https://www.irs.gov/individuals/free-tax-return-preparation-for-you-by-volunteers
To locate the nearest VITA or TCE site near you, use the VITA Locator Tool (https://irs.treasury.gov/freetaxprep/) or call 800-906-9887.
To locate the nearest AARP TCE Tax-Aide site between January and April use the AARP Site Locator Tool using your zip code(https://secure.aarp.org/applications/VMISLocator/searchTaxAideLocations.action)
or call 888-227-7669.
Do I need to file an income tax return? How to find out if you are required to file. https://www.irs.gov/individuals/students
Financial Aid


Forms
Financial Aid
All Staff are Working Remotely at this Time
Cranium Cafe Hours
Phone or Videochat

Monday: 9am - 5pm
Tuesday: 9am - 5pm
Wednesday: 9am - 5pm
Thursday: 9am - 5pm
Friday: 9am - 1pm
lpcfinaid@laspositascollege.edu
925.424.1580 unavailable
Fax: 925.449.6038
Federal School Code:
We have an after-hours DROPBOX located in the hallway between the Admissions and Financial Aid Offices, for your convenience.
FAFSA
FSA Phone: 1-800-433-3243
FSA ID Assistance: 1-800-557-7394
California Dream Act (AB 540 eligible)
Financial Aid TV Videos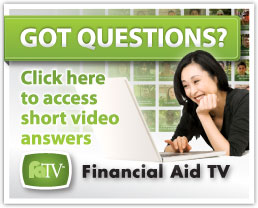 LPC Veterans First Program