State Financial Aid Programs
Lifetime Eligibility Limit - Pell Grants
In December 2011, President Obama signed into law the Consolidated Appropriations Act, 2012 (Public Law 112-74). This law has significantly impacted the Pell Grant Program. Beginning July 1, 2012, Students are now limited to six full years (12 semesters / 600%) of Pell Grant eligibility during their lifetime. This change affects all students regardless of when or where they received their first Pell Grant. Students who have already used 600% of their Pell Grant eligibility will no longer be eligible to receive a Pell Grant starting summer 2012. There are no exceptions to this regulation. Students with 500% - 600% may have limited pell eligibility remaining for the current year.
How is the percentage used calculated?
The percentages are based on your annual award at fulltime enrollment status compared to the amount you actually receive in a given year. The amount of aid you received each academic year is divided by the maximum annual award you are eligible for that year and your annual percentage is determined. Percentages from each year is added together to calculate your lifetime eligibility used. Your annual percentages are added together to determine your Lifetime Eligibility Used. The maximum is 600%. Once you reach 600% you are no longer eligible to receive any additional Pell grants.
Examples of Lifetime Eligibility Used - LEU for an Academic Year
Enrollment Status
Enrolled Units

Award Used Per Semester

Fall Spring

Award Used for Academic Year
Less than 1/2 time
0.5-5.5
12.5%
12.5%
25%
1/2 time
6-8.5
25%
25%
50%
3/4 time
9-11.5
37.5%
37.5%
75%
Full time
12 +
50%
50%
100%
Where can I view my lifetime Pell Grant used?
I have questions about this, who do I call?
Las Positas College Financial Aid Staff are available to discuss the change in the lifetime Pell Grant eligibility with you. Please stop by the office or email us at (lpcfinaid@laspositascollege.edu) from your zonemail account and include your student ID W number. You may want to consider placing your pell grant on hold to save it for transfer.... Keep in mind, especially if you intend to transfer, you may run out of Pell grant eligibility if you used up too much before your transfer.
You may want to consider placing a hold on your pell grant while attending community college if you have received over 300% so that you are sure to reserve 2 - 3 years of Pell for your transfer institution. Most students still require more than two years to complete a program once they transfer. Plan accordingly!
To place your pell grant on hold you must complete the LPC Pell Grant Hold Form.
Financial Aid


Forms
Financial Aid
All Staff are Working Remotely at this Time
Cranium Cafe Hours
Phone or Videochat

Monday: 9am - 5pm
Tuesday: 9am - 5pm
Wednesday: 9am - 5pm
Thursday: 9am - 5pm
Friday: 9am - 1pm
lpcfinaid@laspositascollege.edu
925.424.1580 unavailable
Fax: 925.449.6038
Federal School Code:
We have an after-hours DROPBOX located in the hallway between the Admissions and Financial Aid Offices, for your convenience.
FAFSA
FSA Phone: 1-800-433-3243
FSA ID Assistance: 1-800-557-7394
California Dream Act (AB 540 eligible)
Financial Aid TV Videos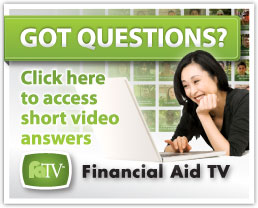 LPC Veterans First Program