IRS Data Retrieval Tool
IRS Data Retrieval Tool
The IRS Data Retrieval Tool allows users to link to the IRS Web site and securely transfer original IRS tax return information into their FAFSA, but not Form 1040X amended tax return information. Therefore, your IRS tax return information may not completely reflect what you need to report on the FAFSA. Remember, the Form 1040X is used to correct your original filed tax return.
Important: If you filed an AMENDED TAX RETURN, we will need a copy of the original signed tax return, a transcript obtained from the IRS that lists tax account information of the tax filer for the tax year, and a copy of the IRS Form 1040X (both pages) that was filed with the IRS.
Please use the IRS Data Retrieval Tool in the FAFSA, if you can.
If you need to make a correction to your FAFSA, you must login using your FSA ID, then click Make FAFSA Corrections.
Victims of identity theft who cannot get a return transcript or use the Data Retrieval Tool must call the IRS's Identity Protection Specialized Unit (IPSU) toll-free number at 800-908-4490. A victim of IRS identity theft who is not able to obtain an IRS Tax Return Transcript or use the IRS DRT must contact the IRS at 1-800-908-4490. Upon authentication of the tax filer's identity, the IRS will provide by U.S. Postal Service, a printout of the tax filer's IRS income tax return information.
Please Note: On Class-Web, under Financial Aid tab > My Eligibility > Student Requirements, if you have been selected for Verification and required to bring your Parent Tax Return and/or Student Return to our office .
Financial Aid


Forms
Financial Aid
All Staff are Working Remotely at this Time
Cranium Cafe Hours
Phone or Videochat
Summer Hours (June - July)

Monday: 9am - 5pm
Tuesday: 9am - 6pm
Wednesday: 9am - 5pm
Thursday: 9am - 4pm
Friday: CLOSED
lpcfinaid@laspositascollege.edu
925.424.1580 unavailable
Fax: 925.449.6038
Federal School Code:
We have an after-hours DROPBOX located in the hallway between the Admissions and Financial Aid Offices, for your convenience.
FAFSA
FSA Phone: 1-800-433-3243
FSA ID Assistance: 1-800-557-7394
California Dream Act (AB 540 eligible)
Financial Aid TV Videos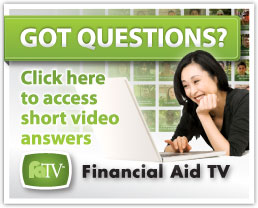 LPC Veterans First Program