2020-2021 Financial Aid Forms
2020-2021 Forms
(For fall 2020, spring 2021, and summer 2021)

All required forms needed to complete your 2020-2021 financial aid file are now completed and e-signed online through our new online 'Verify My Application' platform. We expect the new platform to simplify and streamline the process of completing your financial aid file.
When you login to your financial aid account on CLASS-Web, click on Student Requirements and you will be taken to the correct link or website to complete your required forms and upload any required documents.
If your requirements include 'Verify My Application,' directions are posted here: Instructions
If you need assistance, please contact our office.
Excessive Units Petition (For students who have reached 90 attempted units)
Reinstatement Petition (Must complete 'Get Sap' Counseling Sessions Online - https://lpc.get-counseling.com/)
Special Circumstances Petition (Use this form when there are significant changes you want us to be aware of when comparing income from 2018 to income from 2019 or 2020; this allows us to make changes to your FAFSA which may increase your financial aid eligibility. Please Note: If you choose 2019 income, you must have filed your income tax return in 2019 first before we can review your petition.
Request for Consideration of a Change in Dependency Status for 2020-2021
Loss of Priority Registration or the California College Promise Grant Fee Waiver due to not having consecutively earned more than 50% in both fall and spring terms or fell below a 2.0 GPA for both terms.
Financial Aid


Forms
Financial Aid
All Staff are Working Remotely at this Time
Cranium Cafe Hours
Phone or Videochat

Monday: 9am - 5pm
Tuesday: 9am - 6pm
Wednesday: 9am - 5pm
Thursday: 9am - 4pm
Friday: CLOSED
lpcfinaid@laspositascollege.edu
925.424.1580 unavailable
Fax: 925.449.6038
Federal School Code:
We have an after-hours DROPBOX located in the hallway between the Admissions and Financial Aid Offices, for your convenience.
FAFSA
FSA Phone: 1-800-433-3243
FSA ID Assistance: 1-800-557-7394
California Dream Act (AB 540 eligible)
Financial Aid TV Videos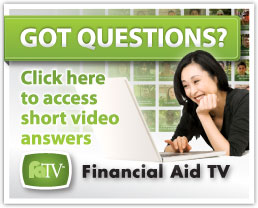 LPC Veterans First Program