Progreso Académico Satisfactorio
Progreso Académico Satisfactorio
Política de la Ayuda Financiera de un Progreso Académico Satisfactorio Financial Aid Satisfactory Academic Progress Policy (58K PDF)
(Esta es una version resumida . Para ver todo el archivo completo puede ir al Manual de La Ayuda Financiera del Estudiante Student Financial Aid Handbook.)
Estudiante recibe ayuda financiera (con la excepción del FEE Waiver ) debe:
Completar como mínimo 67% de unidades procuradas por cada semestre con un mínimo 2.0 GPA (unidades procuradas son definidas como unidades que estén registradas después del periodo de añadir /salir (add/drop)de cada termino.
Completar un Plan de educación del estudiante declarado para un título o grado una vez que 30 unidades procuradas han sido alcanzadas (incluyendo unidades ganadas en anteriores colegios las cuales aplican al actual título o grado
Haga siempre un progreso académico satisfactorio hasta completer su título o grado
Mantener un mínimo acumulativo de 2.0 GPA después de atender 4 semestres
Terminar sus estudios en Las Positas dentro del marco de tiempo máximo de 90 unidades procuradas para un AA/AS o títulos o grados transferibles, o un máximo de las unidades procuradas de 150% del tiempo de duración del programa para los títulos, grados o certificados. Las unidades totales que se contarán incluyendo todas las unidades procuradas en los colegios de Chabot/Las Positas, sin contar todas las unidades de ESL, al menos hasta 30 unidades de cursos básicos, más todas las unidades ganadas en los colegios anteriores que se aplican al actual título o grado.
Ejemplo de un cuadro para hacer un Progreso Académico Satisfactorio (SAP)
Unidades que se registró
Unidades que deberá completar para tener un Progreso Académico Satisfactorio (SAP)
(67%) con 2.0 GPA
14-15 units
10 units
13 units
9 units
12 units
8 units
11 units
7.5 units
9 units
6 units
8 units
5.5 units
7 units
4.5 units
6 units
4 units
5 units
3.5 units
3 units
2 units
Financial Aid


Forms
Financial Aid
All Staff are Working Remotely at this Time
Cranium Cafe Hours
Phone or Videochat

Monday: 9am - 5pm
Tuesday: 9am - 5pm
Wednesday: 9am - 5pm
Thursday: 9am - 5pm
Friday: 9am - 1pm
lpcfinaid@laspositascollege.edu
925.424.1580 unavailable
Fax: 925.449.6038
Federal School Code:
We have an after-hours DROPBOX located in the hallway between the Admissions and Financial Aid Offices, for your convenience.
FAFSA
FSA Phone: 1-800-433-3243
FSA ID Assistance: 1-800-557-7394
California Dream Act (AB 540 eligible)
Financial Aid TV Videos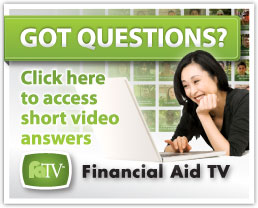 LPC Veterans First Program