Fechas y Plazos
Fechas y Plazos
Subsidios Pell: Para el actual año escolar 2019-2020, las solicitudes FAFSAs procesados deben ser recibidos, archivados y terminados el último día del periodo Primavera 2020. Los estudiantes pueden aplicar hasta esa fecha, son elegibles para los pagos retroactivos, pero los archivos deben estar completos.
Subsidios Cal: Se necesita una aplicación FAFSA o aplicación del acta de los sueños 2019-2020 y una verificación del GPA (Puntaje Promedio de Calificaciones) ambos deben ser enviados antes de Marzo 2 para calificar. Para la competencia de subsidios (Cal grants competitive) de colegios comunitarios, FAFSA/Dream Application 2019-2020 y una verificación GPA (Puntaje Promedio de Calificaciones), deben ser enviados antes de septiembre 2 para ser considerado en el año escolar 2019-2020. Contáctanos a la oficina de Ayuda Financiera para más detalles.
Trabajo-Estudio Federal Una vez que se procesa la aplicación FAFSA y que los archivos estén completos la ayuda es ofrecida según el orden de llegada. Contáctese a las oficinas de Ayuda Financiera para los puestos actuales de trabajo o iral al centro de carreras. Las oportunidades de trabajo esta disponibles a través del año.
Préstamos estudiantiles: Los solicitantes pueden llenar la solicitud Septiembre 5 – Noviembre 30 para el semestre de Otoño y Febrero 6- Abril 20 para el semestre Primavera. La solicitud FAFSA debe estar completa, procesada y los formularios de préstamos deben ser enviados hasta esos días
Inscribirse en Exoneración de matricula: Debe ser solicitado cuando es recibido un FAFSA que haya sido procesado y comprobado su elegibilidad o una solicitud Promise Grant (BOG-fee waivers) hasta el último día del año escolar. Los reembolsos serán hechos solamente si están solicitados antes del ultimo día del año escolar para los términos de que vayan dentro del año escolar actual
Programa de becas de las Positas: las solicitudes son disponible febrero en la oficina de Ayuda financiera.
Financial Aid


Forms
Financial Aid
All Staff are Working Remotely at this Time
Cranium Cafe Hours
Phone or Videochat

Monday: 9am - 5pm
Tuesday: 9am - 5pm
Wednesday: 9am - 5pm
Thursday: 9am - 5pm
Friday: 9am - 1pm
lpcfinaid@laspositascollege.edu
925.424.1580 unavailable
Fax: 925.449.6038
Federal School Code:
We have an after-hours DROPBOX located in the hallway between the Admissions and Financial Aid Offices, for your convenience.
FAFSA
FSA Phone: 1-800-433-3243
FSA ID Assistance: 1-800-557-7394
California Dream Act (AB 540 eligible)
Financial Aid TV Videos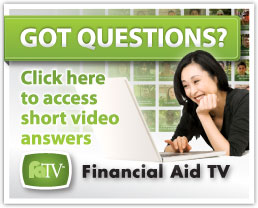 LPC Veterans First Program