Elegibilidad para la Ayuda Financiera
Elegibilidad para la Ayuda Financiera
Para recibir ayuda federal, el solicitante debe:
Ser ciudadano Estadounidense o extranjero con derecho (residente permanente, residente temporal, refugiado, asilado) NOTA: El programa del estado de California puede tener menos requerimientos estrictos para los extranjeros con derecho.
Estar registrado en Las Positas College
Estar oficialmente registrado en un programa de título, certificado o en un programa de Título transferible a una universidad declarada en las Positas College.
Tener un progreso académico satisfactorio de acuerdo a los criterios del programa de Ayuda Financiera
Tener necesidad financiera demostrada a través de la solicitud gratis para la ayuda federal del estudiante (FAFSA)
No debe ningún préstamo federal o deber algún reembolso en un Subsidio (Grants) federal
Tener un diploma de la HIGH SCHOOL, un GED (Diploma General de Equivalencia), sus equivalentes de los diplomas o demostrar una prueba de capacidad de beneficios desde un colegio pasando por la aprobación del Departamento de Educación. La prueba de capacidad de beneficios es ofrecida por el Centro de Tutoría
Ser registrado en el servicio selectivo (Servicio Militar). Proveer un número de seguro social y nombre correcto.
Proveer toda la documentación requerida por la oficina de Ayuda Financiera
Financial Aid


Forms
Financial Aid
All Staff are Working Remotely at this Time
Cranium Cafe Hours
Phone or Videochat

Monday: 9am - 5pm
Tuesday: 9am - 5pm
Wednesday: 9am - 5pm
Thursday: 9am - 5pm
Friday: 9am - 1pm
lpcfinaid@laspositascollege.edu
925.424.1580 unavailable
Fax: 925.449.6038
Federal School Code:
We have an after-hours DROPBOX located in the hallway between the Admissions and Financial Aid Offices, for your convenience.
FAFSA
FSA Phone: 1-800-433-3243
FSA ID Assistance: 1-800-557-7394
California Dream Act (AB 540 eligible)
Financial Aid TV Videos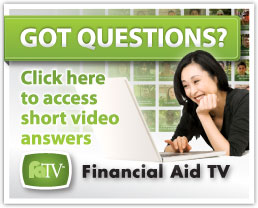 LPC Veterans First Program