Estado de dependencia vs. independencia para FAFSA
Estado de dependencia vs. independencia para FAFSA 2019/2020
Si usted esta considerado un estudiante independiente, solo su información (y la de su esposa/o, si es casado/a) es usada para calcular el ingreso familiar. Si usted es estudiante dependiente, la información de ingresos de sus padres es necesaria.
Estudiante Independiente
Usted es considerado Estudiante Independiente sí:
Usted tiene por lo menos 24 Años de edad ó si nació antes del Primero de Enero del 1996 ó
Usted es casado/a ó
Usted tiene personas legales que dependan de usted ó
Usted es un Veterano de las Fuerzas Armadas de los Estados Unidos, desempeñando servicios en un servicio activo, ó
Usted esta en custodia de la Corte o ambos padres han fallecido.
Usted es considerado un estudiante dependiente por eso debe dar información acerca de sus padres en su FAFSA si fuera necesario.
Posible Cambio Del Estado De Su Depencia
Puede ser posible hacer que su estado de dependencia sea cambiado oficialmente por un oficial de Ayuda Financiera archivando una Petición de un Cambio del Estado de dependencia con la oficina Ayuda Financiera. Allí deben haber circunstancias atenuantes (tales como una situación familiar que implica abuso u otras circunstancias adversas) que son documentadas por un profesional de ayuda familiar con la posibilidad para ser consideradas.
Financial Aid


Forms
Financial Aid
All Staff are Working Remotely at this Time
Cranium Cafe Hours
Phone or Videochat

Monday: 9am - 5pm
Tuesday: 9am - 5pm
Wednesday: 9am - 5pm
Thursday: 9am - 5pm
Friday: 9am - 1pm
lpcfinaid@laspositascollege.edu
925.424.1580 unavailable
Fax: 925.449.6038
Federal School Code:
We have an after-hours DROPBOX located in the hallway between the Admissions and Financial Aid Offices, for your convenience.
FAFSA
FSA Phone: 1-800-433-3243
FSA ID Assistance: 1-800-557-7394
California Dream Act (AB 540 eligible)
Financial Aid TV Videos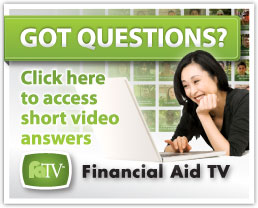 LPC Veterans First Program