Programa de la Ayuda Financiera del Estado
Programa de la Ayuda Financiera del Estado
California College Promise Grant de los Colegios Comunitarios. Anteriormente conocida como Exención de la Matricula (Fee Waiver)
El Programa de la Exención de Matricula (BOGW Fee Waiver) fue creado para proporcionar a los Residentes de California el acceso a los colegios comunitarios de modo que le costo de la inscripción no sea un obstáculo.
BOGW es basado en la necesidad financiera y no afecta el rendimiento académico. Ayuda con el pago del registro obligatorio; pero no cubre el pago del estacionamiento, los gastos de envío de correo y la cuota de salud, que se deben pagar por el estudiante. Esto no es dinero en efectivo. Este programa Fee Waiver paga la inscripción que es de $46/unidad es para los residentes elegibles de California. El BOGW no es dinero en efectivo y no cubre los otros costos educativos. Los estudiantes pueden solicitar un BOGW completando cualquiera de las siguientes solicitudes:
Aplicar al BOGW permiten a estudiantes dejar de pagar la inscripción solamente pero no es considerado en las otras solicitudes de ayuda financiera. Al aplicar un FAFSA, permite a los estudiantes calificar para el BOGW así como otras solicitudes de ayuda financiera.
Hay tres métodos muy diversos por los cuales usted puede recibir un BOGW:
BOGW A (Método A) para los solicitantes que califiquen (o sus padres, si es que son dependientes) deben recibir ingreso de las siguientes organizaciones (usted debe proporcionar prueba de los beneficios)

Asistencia Temporaria a familias necesitadas o Welfare o CALWorks AFDC/TANF (Temporary Assistance to Needy Families)
Seguro suplemental de la renta SSI (Supplemental Security Income)
Asistencia General (General Assistance)
Tener la certificación del Fee Waivers de los dependientes del Departamento de los Veteranos de Guerra. (Have certification of a dependent's fee waiver from the Department of Veteran's Affairs).

BOGWB (método B) el estudiante (o sus padres, si es que es dependiente) deben tener el máximo de renta como la tabla de abajo. La documentación Federal de la Renta debe ser proveída (usted requiere probar su renta)

| Número de Miembros de la familia | 2019-2020 El estándar máximo de ingreso |
| --- | --- |
| 1 | $18,210 |
| 2 | $24,690 |
| 3 | $31,170 |
| 4 | $37,650 |
| | Añadir $6,480 por cada miembro familiar adicional |

BOGW C (método C) si usted no califica por BOGW en el Método A o Método B, usted necesita aplicar por la solicitud gratuita FAFSA o la Aplicación de los Sueños para aplicar el BOGW a través de este. Muchos estudiantes quienes no cumplen con los requisitos del método B aún pueden ser elegibles para el BOGW aplicando el FAFSA.
Una vez que el colegio reciba los resultados del FAFSA , para determinar la Exención de Matrícula (BOGW Promise Grant) la oficina de ayuda financiera substrae la contribución familiar del estudiante (EFC) de su costo de atender al colegio (COA). Si la diferencia (la necesidad financiera) es de $1,104 o más, el estudiante recibe Fee Waivers. Estos son enviados automáticamente al procesador del sistema de computo de registros, una vez que los resultados se reciben del procesador Federal. Fee Waivers aparecerá automáticamente en el sistema si UD es elegible. Cuando UD quiere registrarse usando el sistema, CLASS-Web no le determinaran la cuota de inscripción de $46.00 por unidad.
¿Cuándo termina el plazo para aplicar a el Promise Grant?
El Plazo para aplicar un BOGW es el último día del año académico. Esto significa que la Oficina de Ayuda Financiera debe recibir un informe válido de la aplicación o solicitud BOGW o del Reporte de Ayuda Estudiantil (SAR) no más tarde del último día de finales durante el semestre de Primavera.
Una vez que Ud califica para un BOGW, la elegibilidad continúa para el resto de los semestres o sesiones dentro del año académico. Si Ud califica para un BOGW y ha pagado las cuotas de inscripción, Ud puede recibir un reembolso completando una solicitud para reembolso de la Cuota de inscripción, disponible en la Oficina de Admisiones y Registros, edificio 1600.
Financial Aid


Forms
Financial Aid
All Staff are Working Remotely at this Time
Cranium Cafe Hours
Phone or Videochat

Monday: 9am - 5pm
Tuesday: 9am - 5pm
Wednesday: 9am - 5pm
Thursday: 9am - 5pm
Friday: 9am - 1pm
lpcfinaid@laspositascollege.edu
925.424.1580 unavailable
Fax: 925.449.6038
Federal School Code:
We have an after-hours DROPBOX located in the hallway between the Admissions and Financial Aid Offices, for your convenience.
FAFSA
FSA Phone: 1-800-433-3243
FSA ID Assistance: 1-800-557-7394
California Dream Act (AB 540 eligible)
Financial Aid TV Videos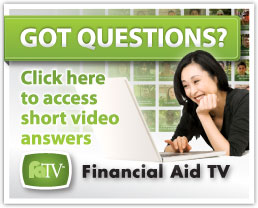 LPC Veterans First Program