Bienvenido
Bienvenido al departamento de
Ayuda Financiera
La oficina de Ayuda financiera proporciona información y asistencia con:
subsidios

exención

de matrícula

becas

préstamos

programas federales

de Trabajo-estudio
La Ayuda Financiera es el dinero proporcionado por el gobierno, que tiene como misión ayudarle a cubrir sus gastos relacionados con su educación en nuestro colegio. La Ayuda Financiera es proporcionada a cada uno de ustedes que desea una educación en una escuela comunitaria asegurándose de que tenga la capacidad financiera para los costos de la escuela. La Ayuda Financiera es una sociedad entre el estudiante y Las Positas College. Si usted recibe Ayuda Financiera, se espera que usted trate a sus estudios con la misma responsabilidad con la que Ud. trataría su trabajo.
Esta Ayuda Financiera va de acuerdo con la necesidad económica del estudiante, la cual tiene que ser demostrada. Los reglamentos de esta ayuda económica están hechos pensando en usted como estudiante responsable y progresista de nuestra sociedad.
También sabemos que el contestar estos cuestionarios puede ser una tarea difícil, pero aquí nos tiene usted a sus órdenes para resolver cualquier dificultad que tenga y le damos una calurosa bienvenida a nuestras oficinas en el edificio 1600 (segundo piso) estámos a sus órdenes y dispuestos a ayudarle tan pronto como usted lo requiera. Llámenos a nuestros teléfonos o envíenos sus correos electrónicos e inmediatamente nos pondrémos en contacto con usted.
Financial Aid


Forms
Financial Aid
All Staff are Working Remotely at this Time
Cranium Cafe Hours
Phone or Videochat

Monday: 9am - 5pm
Tuesday: 9am - 5pm
Wednesday: 9am - 5pm
Thursday: 9am - 5pm
Friday: 9am - 1pm
lpcfinaid@laspositascollege.edu
925.424.1580 unavailable
Fax: 925.449.6038
Federal School Code:
We have an after-hours DROPBOX located in the hallway between the Admissions and Financial Aid Offices, for your convenience.
FAFSA
FSA Phone: 1-800-433-3243
FSA ID Assistance: 1-800-557-7394
California Dream Act (AB 540 eligible)
Financial Aid TV Videos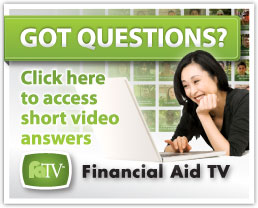 LPC Veterans First Program