Becas
Becas
Las Becas son fondos disponibles generalmente de fuentes u organizaciones con excepción del gobierno como negocios privados, clubs, universidaes etc...para ayudar a estudiantes con sus costos de su educación. Generalmente los estudiantes deben competir para las becas. Las concesiones (Awards) tienen diferentes criterios; pueden o no depender de una necesidad financiera, pueden estar dirigidos a un especifico titulo o grado o tipo de estudiante, puede tener un GPA alto o tal vez no.
Tips
El Programa de Becas de Las Positas College
Durante Febrero de cada año el Programa de Becas de Las Positas Collage se anuncia y los estudiantes pueden comenzar a solicitar una variedad de concesiones (Awards) disponibles solamente para los estudiantes de Las Positas Collage.
Becas de (afuera del LPC) otras organizaciones
Las becas son ofrecidas por una variedad de becas locales, a lo largo y ancho del Estado, Organizaciones o Fundaciones nacionales. Estas listas son actualizadas frecuentemente con nueva información recibidas en el colegio o universidad. Estas oportunidades de Becas no son específicamente para estudiantes de Las Positas College, sino pueden ser de interés particular a los estudiantes de Las Positas College. Las oportunidades de becas transferibles para 4 años en la universidad están en las listas abajo mencionadas. Los Plazos varían continuamente, así que revise la lista frecuentemente
Otras Becas
Hay centenares de oportunidades de becas, que un estudiante ambicioso puede descubrir. Hay muchos libros de consulta disponibles, que llegan a ser rápidamente obsoletos. Hoy en día la mejor manera de buscar información es a través de la WEB la cual es gratis. Los estudiantes pueden usar las computadoras en el Centro de Recursos y Aprendizaje (Learning Resource Center) para este propósito. Los estudiantes pueden buscar base de datos enormes para buscar becas para las cuales cumplan con los requisitos. O hay varias búsquedas de becas gratis on-line que están disponibles, que consta en una solicitud o aplicación que estudiante debe completar.
Otras Becas de Interés
Financial Aid


Forms
Financial Aid
All Staff are Working Remotely at this Time
Cranium Cafe Hours
Phone or Videochat

Monday: 9am - 5pm
Tuesday: 9am - 5pm
Wednesday: 9am - 5pm
Thursday: 9am - 5pm
Friday: 9am - 1pm
lpcfinaid@laspositascollege.edu
925.424.1580 unavailable
Fax: 925.449.6038
Federal School Code:
We have an after-hours DROPBOX located in the hallway between the Admissions and Financial Aid Offices, for your convenience.
FAFSA
FSA Phone: 1-800-433-3243
FSA ID Assistance: 1-800-557-7394
California Dream Act (AB 540 eligible)
Financial Aid TV Videos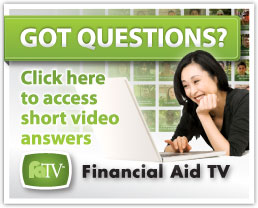 LPC Veterans First Program