Asegúrese de llenar la solicitud de esta Ayuda Financiera completamente
Asegúrese de llenar la solicitud de esta Ayuda Financiera completamente
Esta solicitud es completamente gratis
Al llenar la solicitud FAFSA o California Dream Act Application se le pedirá al estudiante, información completa acerca del estado económico de su familia, esta misma información será enviada a un evaluador el cual determinara las necesidades económicas del estudiante. Es muy importante que usted como solicitante de esta ayuda económica indique en su solicitud el número del código 030357 el cual a sido dado a nuestra institución, así el evaluador sabrá que su interés educacional esta en asistir a las Positas College.
Una vez aceptado a esta institución, usted deberá llenar esta solicitud al principio de cada año cronológico.
Métodos para llenar la solicitud FAFSA
Usted puede llenar esta solicitud directamente usando el internet, con la opción de contestar en español. www.fafsa.ed.gov Usted esta bienvenido a usar nuestras computadoras para procesar su aplicación FAFSA en nuestras oficinas edificio 1600

Para un proceso más efectivo, use su credencial FSA ID.
Una vez recibido su FSA ID, úselo para aplicar www.fafsa.ed.gov Usted podría renovar el FAFSA, si es que usted aplicó FAFSA el año pasado o un nuevo FAFSA si no lo hizo. Sus resultados podrían ser procesados en 1 semana y su reporte de la ayuda financiera se le enviara por correo.
Si Ud. no tiene su FSA ID, Ud. debe imprimir una copia de la hoja de Firma desde la computadora, fírmela y envíela al procesador Federal. La hoja de firma debe concordar con sus resultados y solicitudes electrónicas enviadas (tomando aproximadamente 2 semanas para ser procesado una vez enviada la hoja de firma)
Para determinara el estado de su FAFSA una vez enviada contacta al 1-800-4FEDAID
Antes de Primero debe crear credencial FSA ID
La credencial FSA ID le permite al usuario acceder a los sistemas de la Oficina de Ayuda Federal para Estudiantes (FSA, por sus siglas en inglés) y firmar documentos en esos sistemas.
Usted sólo debe crear una credencial FSA ID utilizando sus propios datos personales y para su propio uso exclusivo. No tiene autorización para crear una credencial FSA ID en representación de otra persona, aunque sea ésta un familiar. Cualquier falsificación de su identidad ante el Gobierno federal podría resultar en sanciones penales o civiles en su contra.
Para crear su propia credencial FSA ID, introduzca respuestas a las preguntas de abajo y pulse CONTINUAR.
Importante: Cuando termine la operación, pulse el botón CANCELAR para borrar sus datos, incluso si no ha terminado de crear su credencial FSA ID. Para evitar que otros usuarios de esta computadora vean esos datos antes de que caduque la sesión, no es suficiente simplemente cerrar la ventana del navegador ni navegar a otro sitio web.
Financial Aid


Forms
Financial Aid
All Staff are Working Remotely at this Time
Cranium Cafe Hours
Phone or Videochat

Monday: 9am - 5pm
Tuesday: 9am - 5pm
Wednesday: 9am - 5pm
Thursday: 9am - 5pm
Friday: 9am - 1pm
lpcfinaid@laspositascollege.edu
925.424.1580 unavailable
Fax: 925.449.6038
Federal School Code:
We have an after-hours DROPBOX located in the hallway between the Admissions and Financial Aid Offices, for your convenience.
FAFSA
FSA Phone: 1-800-433-3243
FSA ID Assistance: 1-800-557-7394
California Dream Act (AB 540 eligible)
Financial Aid TV Videos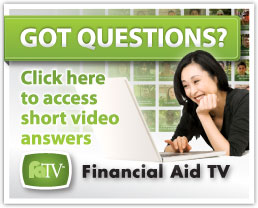 LPC Veterans First Program