LPC Debit Card
BankMobile
BankMobile Disbursement Information
Las Positas College partners with BankMobile to disburse financial aid payments (also called 'refunds') to students. Each student who has a FAFSA on file with the Financial Aid Office and enrolls in courses will receive a BankMobile Refund Selection Kit by mail and will receive a follow-up email from Bankmobile. Once the student receives their Refund Selection Kit or email, the student will need to follow the steps provided to select a method to receive their financial aid refunds. If the student did not receive their Refund Selection Kit, the student can contact the Financial Aid Office for assistance. Click Here for more information regarding BankMobile.
Financial Aid *Refund (Payment) Dates
'*Refund date' is the date funds are scheduled to be wired to your selected refund preference through BankMobile.
When your refund (Pell grant payment, etc.) has been processed, BankMobile will send a notification to you via email.
Financial Aid


Forms
Financial Aid
All Staff are Working Remotely at this Time
Cranium Cafe Hours
Phone or Videochat

Monday: 9am - 5pm
Tuesday: 9am - 5pm
Wednesday: 9am - 5pm
Thursday: 9am - 5pm
Friday: 9am - 1pm
lpcfinaid@laspositascollege.edu
925.424.1580 unavailable
Fax: 925.449.6038
Federal School Code:
We have an after-hours DROPBOX located in the hallway between the Admissions and Financial Aid Offices, for your convenience.
FAFSA
FSA Phone: 1-800-433-3243
FSA ID Assistance: 1-800-557-7394
California Dream Act (AB 540 eligible)
Financial Aid TV Videos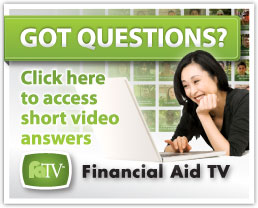 LPC Veterans First Program