Covid-19 Resources
COVID-19 Resources
NOW AVAILABLE: FEDERAL CARES ACT EMERGENCY GRANT APPLICATION FOR $750 GRANTS
Las Positas has received over $1.4 million in federal funds which is being used to provide direct assistance to eligible students to help with the financial impact of the Covid-19 virus. $750 Grants have been provided automatically to eligible students with unmet financial need who completed 6 units. Now students who did not qualify through the automatic process may apply for remaining funds. Students who have already been awarded an LPC CARES Emergency grant will not be able to apply for additional funds.
CARES ACT EMERGENCY GRANTS MAY ONLY BE PROVIDED TO STUDENTS WHO HAVE FILED A 2019-2020 FREE APPLICATION FOR FEDERAL STUDENT AID APPLICATION. Students may continue to file a 2019-2020 FAFSA until June 30, 2020. Late FAFSA filers will still be considered for the CARES Emergency Grants as long as funds remain, and may be eligible for retroactive financial aid for the 2019-2020 school year.
TO APPLY FOR THE LPC CARES EMERGENCY GRANT:

Log into CLASS WEB using your student ID and password.
Scroll down the MAIN MENU and click on 'Elections / Student and Staff Surveys'.
Open the CARES Emergency Grant Application, complete and submit.
If unable to see the CARES Emergency Grant Application in the menu, you are not meeting all of the eligibility requirements for the CARES Grant. You may contact the financial aid office for details.

RECIPIENTS OF CARES GRANTS MUST MEET FEDERAL TITLE IV ELIGIBILITY CRITERIA:
Have an official Expected Family Contribution on their 2019-2020 FAFSA;
Be citizens or eligible noncitizens;
Have a high school diploma or equivalent;
Have a valid social security number;
Have registered for selective service if male; (Males ages 18 – 26 may register at https://www.sss.gov/ or check the field on your FAFSA to be registered automatically. Those 26 or older who did not register should contact the Financial Aid office to resolve immediately, as they can no longer register.)
Are not in a disqualified status for Financial Aid
Are not in loan default nor owe a Title IV overpayment;
Did not completely withdraw from ALL courses during Spring term 2020;
In addition, to receive a CARES Emergency Grant through the application process, LPC requires that:
All recipients were enrolled in at least 6 units at the time the Covid 19 crisis began (March 4), and that at least one 3-unit course was completed in spring.
Student must officially be an LPC student based on Admissions.
Student must have enrolled into at least one course at Las Positas (other courses may be at Chabot)
For assistance or further questions students should review the financial aid webpage at http://laspositascollege.edu/financialaid or contact the Financial Aid Office by emailing lpcfinaid@laspositascollege.edu, or through Cranium Café during scheduled hours.
____________________________

List of resources for students who have lost their jobs, have no insurance, etc. PDF
____________________________
The Quick Screener is a fast and easy-to-use online tool that allows Californians to see if they may be eligible for two of California's largest food and medical assistance programs – CalFresh and Medi-Cal – before taking the time to fill out an application. View Flyer
____________________________
Personal Finance Resources - https://home.treasury.gov/policy-issues/consumer-policy/personal-finance-and-consumer-protection-steps-for-quicker-financial-relief
____________________________
Beware of COVID-19 Scams - https://www.treasury.gov/tigta/coronavirus.shtml
Financial Aid


Forms
Financial Aid
All Staff are Working Remotely at this Time
Cranium Cafe Hours
Phone or Videochat

Monday: 9am - 5pm
Tuesday: 9am - 5pm
Wednesday: 9am - 5pm
Thursday: 9am - 5pm
Friday: 9am - 1pm
lpcfinaid@laspositascollege.edu
925.424.1580 unavailable
Fax: 925.449.6038
Federal School Code:
We have an after-hours DROPBOX located in the hallway between the Admissions and Financial Aid Offices, for your convenience.
FAFSA
FSA Phone: 1-800-433-3243
FSA ID Assistance: 1-800-557-7394
California Dream Act (AB 540 eligible)
Financial Aid TV Videos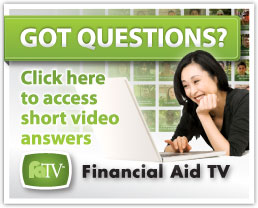 LPC Veterans First Program