Cash Course
Cash Course
When you are a student, it can feel like money is always tight. You've got bills, rent, and tuition to pay, and you want to have enough money for fun, too! So how can you get on the right path to a great financial future, while making your money count today?
CashCourse is your real-life guide to taking charge of your money. Their online personal finance tools help you build real-life-ready financial skills. Students at more than 800 schools across the country use CashCourse, and here's why:
It's easy to use. CashCourse offers you a customizable set of tools so you can make decisions that fit your life.
It's free from commercial ties. You can trust that the information on CashCourse is independent and noncommercial, and that we'll never try to advertise any products or services to you.
It's 100% FREE. CashCourse is independently funded by the National Endowment for Financial Education® (NEFE®), so it won't cost you a penny—ever.
CashCourse website - Type in your information and select your school which will allow you to access Las Positas College's CashCourse School Site.
Faculty and staff: Interested in using CashCourse in the classroom or at home? CashCourse is free for everyone! All you have to do is Register with CashCourse and you too can access our Las Positas CashCourse School Site.
Financial Aid


Forms
Financial Aid
All Staff are Working Remotely at this Time
Cranium Cafe Hours
Phone or Videochat

Monday: 9am - 5pm
Tuesday: 9am - 5pm
Wednesday: 9am - 5pm
Thursday: 9am - 5pm
Friday: 9am - 1pm
lpcfinaid@laspositascollege.edu
925.424.1580 unavailable
Fax: 925.449.6038
Federal School Code:
We have an after-hours DROPBOX located in the hallway between the Admissions and Financial Aid Offices, for your convenience.
FAFSA
FSA Phone: 1-800-433-3243
FSA ID Assistance: 1-800-557-7394
California Dream Act (AB 540 eligible)
Financial Aid TV Videos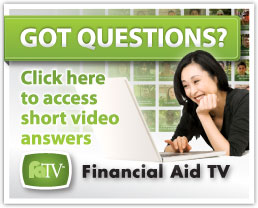 LPC Veterans First Program