Award Letter
Financial Aid Award Letter
After your file is complete our financial aid office will determine your eligibility and award your financial aid package. You will be emailed an official 'Award Letter' through your Zonemail account which explains the types and amount of aid you are being offered, the terms of the offer, and indicates the refund dates.
When you receive your financial aid award letter, READ IT CAREFULLY AND THOROUGHLY. Also be sure to read the Satisfactory Academic Progress Policy. Failure to abide by the Satisfactory Academic Progress Requirements will result in probation (warning) or termination (suspension) of the aid offer. Please also read Understanding My Responsibilities and Important Policies.
To view the Adobe Portable Document Format (PDF) files, you must have installed the latest version of the Adobe Reader (free). Installation instructions can be found on the Adobe site.
Please be aware that your award is based on full-time enrollment; if your enrollment is less than full-time you will be paid proportionately less. 12 units is considered full-time; between 9 units and 11.5 units is considered 3/4 time; between 6 units and 8.5 units is considered half-time; below 6 units is considered less than half-time (only students with an expected family contribution (EFC) of 1800 or less are eligible for less than half-time payment). You receive 1/4 of this annual award during each scheduled payment based on your enrollment on the date the award refund took place.
| Units | Status |
| --- | --- |
| 12 + Units | Full-time |
| 9 to 11.5 Units | 3/4 time |
| 6 - 8.5 Units | 1/2 time |
| below 6 units | Less than Half-time |
Financial Aid


Forms
Financial Aid
All Staff are Working Remotely at this Time
Cranium Cafe Hours
Phone or Videochat

Monday: 9am - 5pm
Tuesday: 9am - 5pm
Wednesday: 9am - 5pm
Thursday: 9am - 5pm
Friday: 9am - 1pm
lpcfinaid@laspositascollege.edu
925.424.1580 unavailable
Fax: 925.449.6038
Federal School Code:
We have an after-hours DROPBOX located in the hallway between the Admissions and Financial Aid Offices, for your convenience.
FAFSA
FSA Phone: 1-800-433-3243
FSA ID Assistance: 1-800-557-7394
California Dream Act (AB 540 eligible)
Financial Aid TV Videos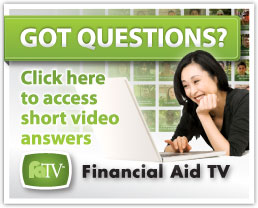 LPC Veterans First Program