Waitlist Information
Waitlist Information
If a class is closed, you may register yourself on the waitlist anytime on or after your registration appointment time.
If a seat becomes available in that course, the next student on the waitlist will be notified via their

LPC student email.
Students will then have 72 hours from the time the notification is sent, to register and pay for the class or they will be dropped from the waitlist and the next student on the waitlist will be notified.
Waitlist notifications are sent out 24 hours a day, 7 days a week including holidays.
If you are on a waitlist be sure to check for a notification at least twice a day (morning and evening).
Drop for Non-Payment applies to all classes including waitlist classes. If you are dropped for non-payment waitlist classes will be dropped.
If you are dropped from the waitlist you may add yourself back onto the waitlist.
You will be added to the bottom of the waitlist when you re-add your name to the list.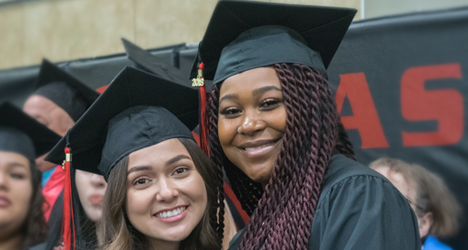 Application Information
Applications for Fall 2020/Spring 2021, and financial aid (FAFSA and CADAA) are available October 1, 2020

Admissions & Records Office
Building 1600, Second Floor
Fall 2021: (August 18, 2021 through December 23, 2021)

Online Office Hours
Tuesday
9:00 am – 7:00 pm
Wednesday
9:00 am – 5:00 pm
Thursday
9:00 am – 5:00 pm
Fall 2021: (August 18, 2021 through December 23, 2021)

In Person/Window Hours
Tuesday
9:00 am – 1:00 pm
Wednesday
9:00 am – 1:00 pm
Thursday
9:00 am – 1:00 pm
The following in person services will be provided:
Receive cash payments for tuition/fees
Issuance of Student Identification Card
Drop off of document (During and after business hours)
Drop box is located in the hallway on the wall near the back entrance door
Contact Information

Our office is working remotely to serve you during this time and we are experiencing a high volume of inquires which may increase our response time.

Due to the campus closure, please send all Admissions and Records inquires via email.

Email:
lpc-admissions@laspositascollege.edu

Phone

925-424-1500