Six Steps to Success
Six Steps to Success
Step 1: Apply for Admission
You will be asked to create an account on OpenCCCApply before being directed to the application. After the application has been received, you will be sent an email confirmation with additional information. Your application should be processed in approximately 24-48 hours after submission, upon which you will also receive a student identification number (which begins with a "W") by email. Use this number to conduct all college business and access college services. If you have not received your W# email after 24-48 hours, please visit the Office of Admissions & Records in Building 1600 to check on the status of your application. You may also send an email to lpc-admissions@laspositascollege.edu with your (1) full name, (2), date of birth, and (3) application confirmation number.
Please note: green card, visa, or immigration status must be verified before registration. Please bring a copy to the Office of Admissions & Records in Building 1600, or you may email a copy to lpc-admissions@laspositascollege.edu (please include your W#).
Step 2: Apply for Financial Aid Assistance
Apply for financial aid by filing a FAFSA (https://fafsa.ed.gov/) or, if undocumented and AB540-eligible, file a DREAM Application (https://dream.csac.ca.gov/). Completion of these applications will determine your eligibility for a Promise Grant Fee Waiver, State Cal Grants and other grants, and Federal financial aid such as Pell grants, federal workstudy and direct student loans (FAFSA applicants only).
Step 3: Complete an Online Orientation
To help with your transition to Las Positas College, an online orientation is offered via CLASS-Web. The online orientation will introduce you to the college's steps to success, academic and student support services, campus life and leadership, student conduct and rights, and campus safety and security. Completion of the orientation is required to participate in priority registration.
Instructions on how to sign-in to the online orientation:
2) Click on the "Student Services" tab
3) Scroll down to the end and click on "Online Orientation"
4) Click on "LPC Orientation Services"
5) Select English or Spanish
Step 4: Take Assessment
You are encouraged to complete an assessment of your English or English as a Second Language (ESL) and mathematics levels. Assessment tests are offered at the Assessment Center at Las Positas College. Assessment is required to participate in priority registration.
Step 5: Complete Your Student Education Plan
You will need to meet with a counselor to complete a student educational plan to help map out the classes required to meet your educational goal of transfer, completion of a degree, completion of a certificate, or all three. Completion of a student educational plan is required to participate in priority registration.
Step 6: Register for Classes. Pay Fees!
You will be assigned a class registration appointment. You may register for classes any day and time following your class registration appointment. You will be required to pay tuition and all other college fees, make payment arrangements via Nelnet, or apply for financial aid. You must pay your fees owed to the college to avoid being dropped from your classes.
Need help registering? Click here!
Nelnet Payment Program
Having a solid plan for covering the cost of college is an important step toward graduation. Las Positas College is pleased to enlist the services of Nelnet Business Solutions to make the process easier for you.
Payment Methods
Automatic bank payment (ACH)
Credit card/debit card
Cost to Participate
$20 enrollment fee per semester
$30 returned payment fee if a payment is returned
Simple Steps to Enroll
Click on CLASS-Web
Choose Sign On to CLASS-Web and log in
Click on the e-Cashier link located on the Pay Fees Online/Registration Fee Assessment Page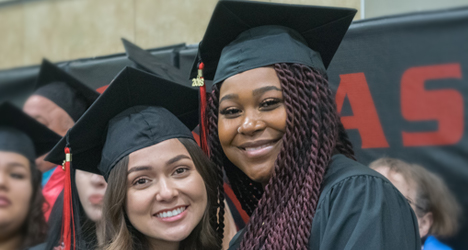 Application Information
Applications for Spring 2020, Summer/Fall 2020, and financial aid (FAFSA and CADAA) are available October 1, 2019.
Admissions Office
Office Hours
Tuesday
9:00 am – 7:00 pm
Wednesday
9:00 am – 5:00 pm
Thursday
9:00 am – 5:00 pm
Contact Information
General Admissions & Records question(s)?
Email: Click here!
Degree/Certificate question(s)?
Email: Click here!

Residency question(s)?
Email: Click here!


Call Us: (925) 424-1500
Building 1600, Second Floor