Priority Registration
Priority Registration
Enrollment Priority: The California Community College Board of Governors approved changes that establish system-wide enrollment priorities designed to ensure classes are available for students seeking job training, degree attainment or transfer, and to reward students who make progress toward their educational goals. New students who have completed the college online orientation, assessment, and assessment (or exemption if applicable), and developed a student educational plan will be entitled to priority enrollment. Continuing students in good academic standing that have completed the matriculation steps and who have not exceeded 100 units (not including units in development English and Math or English as a Second Language) will have priority over students who do not meet these criteria. Please see the class scheduler link for specific dates.
As a result of these regulations, students on probation and/or dismissal for two or more consecutive semesters or who have completed 100 or more degree applicable units within the district will not be eligible for priority enrollment. If you are on probation for two or more consecutive semesters or have completed 100 or more degree applicable units at the time of registration then you will lose your priority enrollment status. An appeal process has been created for students who have lost their enrollment priority and feel that they would benefit from a priority registration date. These forms must be handed in to the Admissions and Records office during certain times which are listed on the form.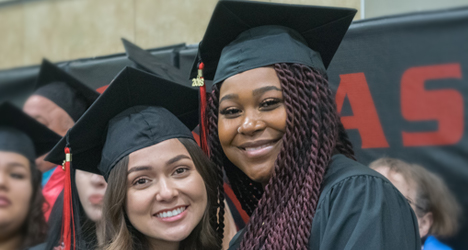 Application Information
Applications for Fall 2020/Spring 2021, and financial aid (FAFSA and CADAA) are available October 1, 2020

Admissions & Records Office
Building 1600, Second Floor
Window Office Hours
Monday - Friday
9:00 am - 1:00 pm
The only (2) in person services will be provided:
Receive cash payments for tuition/fees
Issuance of Student Identification card
Online Office Hours
Tuesday
9:00 am – 5:00 pm
Wednesday
9:00 am – 5:00 pm
Thursday
9:00 am – 5:00 pm
Contact Information
Our office is working remotely to serve you during this time and we are experiencing a high volume of inquiries which may increase our respond time.
Due to the campus closure, please send all Admissions and Records inquiries via email.
Email: lpc-admissions@laspositascollege.edu
Phone: (925) 424-1500