Honors Program Club
Club Invitation
Dear Honors Students, you are cordially invited to join the LPC Honors Program Student Club. This club provides an opportunity for students to learn more about the Honors Program, to meet other motivated students, to get help and support from faculty and other honor students, and participate in a variety of workshops.
Club Meetings
The Club holds Zoom meetings, 1-2pm, every 1st and 3rd Wednesday of each month.
How to Join
Please self-enroll in our Canvas course to join the club meetings, to stay updated about all the events and have access to any material collected or presented by the club:
Please contact me to join the Canvas course.
For more information please contact: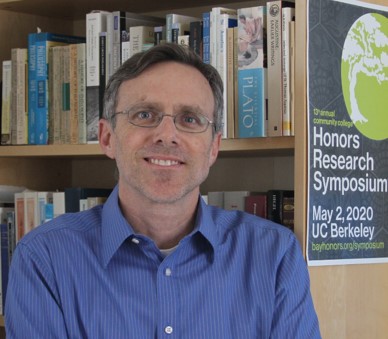 Jeremiah Bodnar
Program Coordinator
jbodnar@laspositascollege.edu

Office Locations
(Please check both during office hours)
Honors Office: Room 220-B
Honors Coordinator's Office (J. Bodnar): 270-K
Office Hours: Spring 2023

Monday & Wednesday: 11:30 AM - 12:30 PM
Tuesday & Thursday: 11:20 AM - 12:20 PM
Friday: 9:15 AM - 10:15 AM (Online only - Email for Zoom info.)
Key Deadlines, Fall 2022
Honors contract proposals due: Friday, February 3, 2023
Honors contracts completed, approved instructor, project completion survey submitted: Friday, May 19, 2023
Yearly Calendar
Our program runs in the fall and spring semesters but is not active in the summer term.