How to Apply
How to Apply
Go to the forms page to find the Honors Program Application. You will fill the application out online, but you can see what information will be needed before you do that.
It is best if you apply early in the semester, giving you maximum time to do honors coursework and contracts.
If you applying for the first time, The Program Director may ask that you meet with him to discuss your best options for doing honors work. You are also always welcome to visit the Honors office in Room 2121 to talk about the program, introduce yourself, or for help with other related topics.
For more information please contact: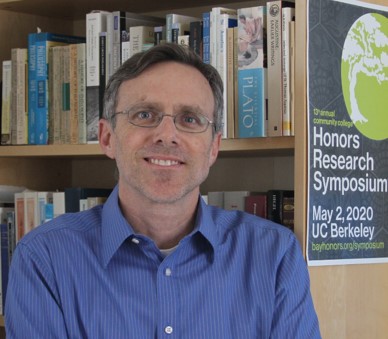 Jeremiah Bodnar
Program Coordinator
jbodnar@laspositascollege.edu

Office Locations
(Please check both during office hours)
Honors Office: Room 220-B
Honors Coordinator's Office (J. Bodnar): 270-K
Office Hours: Spring 2023

Monday & Wednesday: 11:30 AM - 12:30 PM
Tuesday & Thursday: 11:20 AM - 12:20 PM
Friday: 9:15 AM - 10:15 AM (Online only - Email for Zoom info.)
Key Deadlines, Fall 2022
Honors contract proposals due: Friday, February 3, 2023
Honors contracts completed, approved instructor, project completion survey submitted: Friday, May 19, 2023
Yearly Calendar
Our program runs in the fall and spring semesters but is not active in the summer term.