Las Positas Basic Needs
Food Resources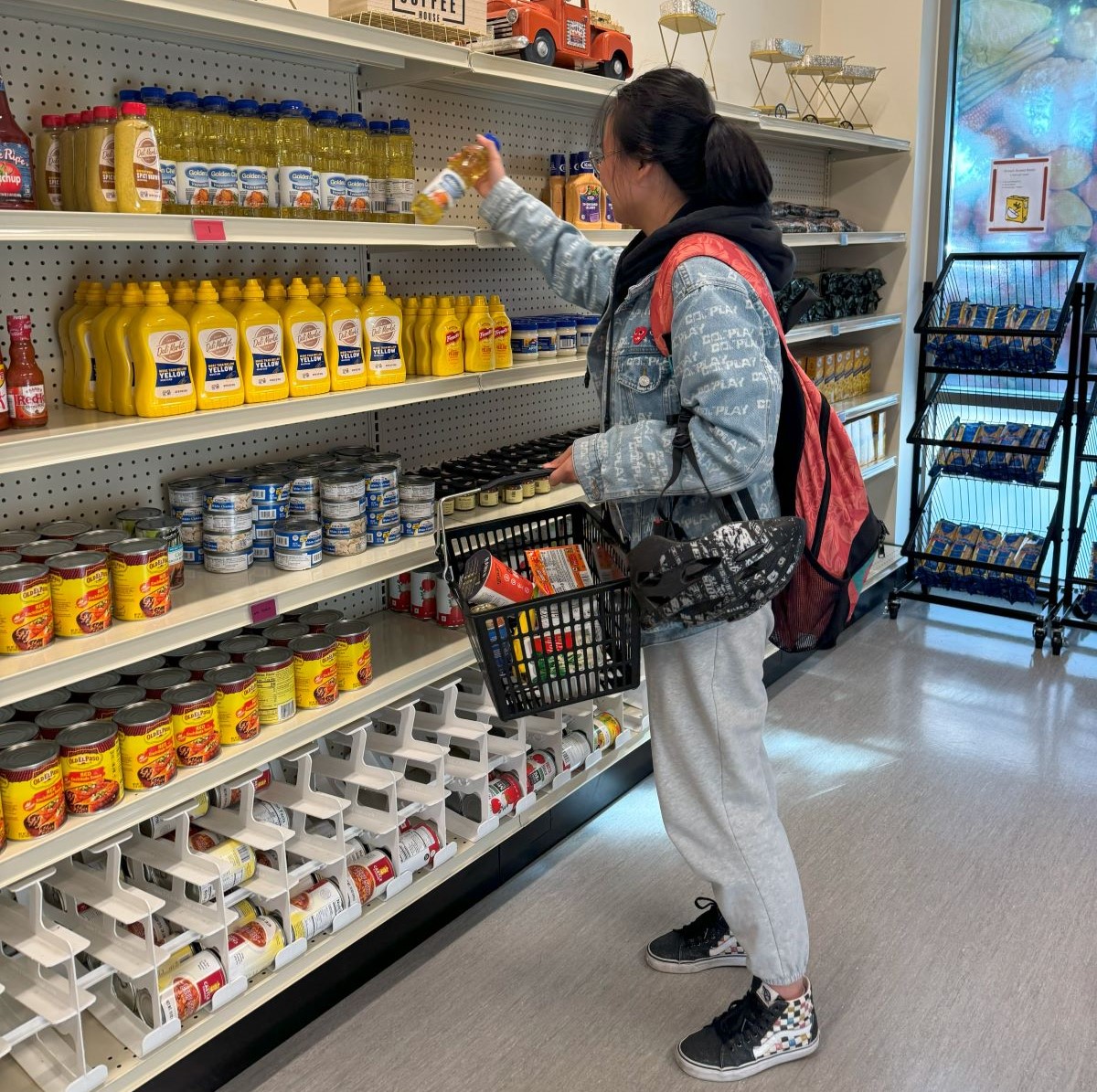 Mini Market
The Mini-Market is a FREE Resource for ALL Las Positas students located in the Welcome Center! We offer food, hygienic products, cleaning supplies and more!
Fall Hours:
Monday- Thursday: 10 a.m. -4 p.m.
Friday: 10 a.m. -3 p.m.
CLOSED 11/22/23 - 11/26/23.
Hours may vary.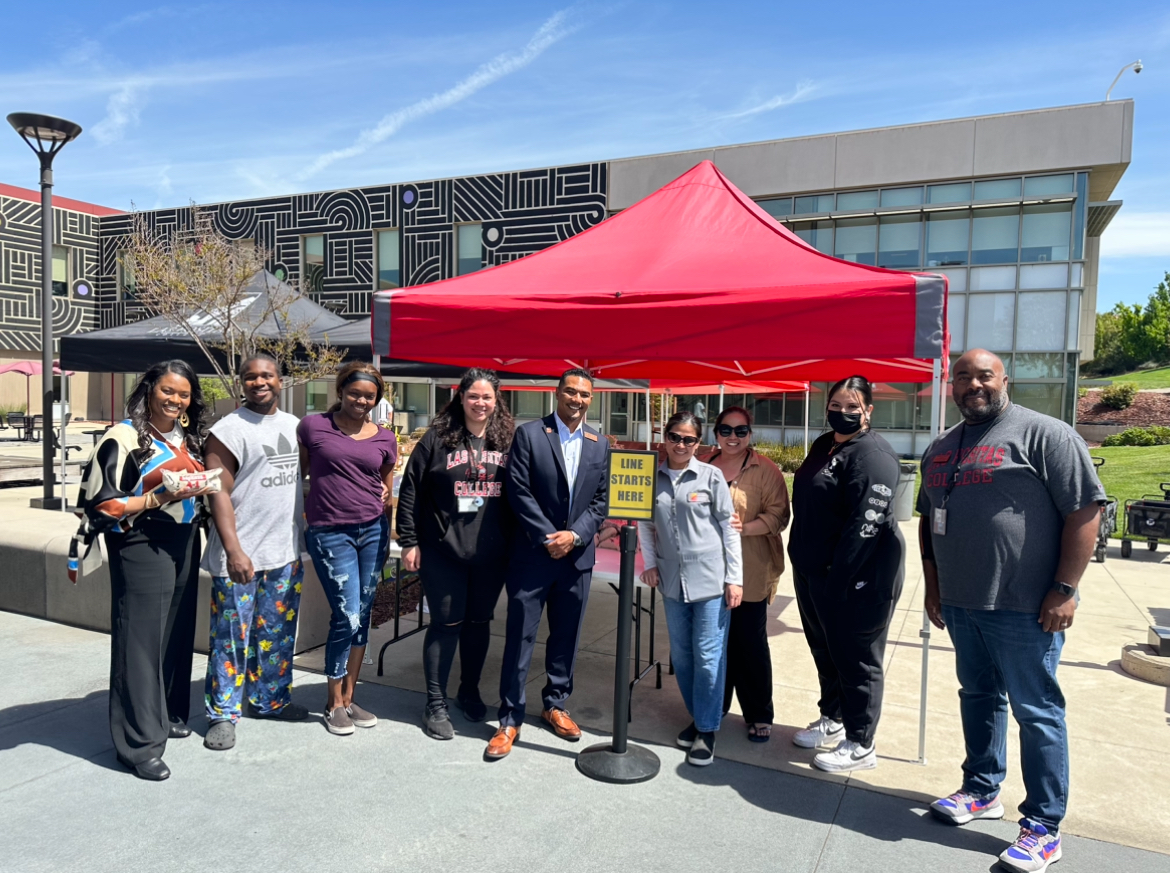 The Market
The Market is a FREE food distribution that takes place every fourth Tuesday of the month in the 1600 building courtyard from 11 a.m.- 3 p.m. on the Las Positas Campus. This is open to students, staff and community members! Everyone is welcome!
Remaining Food Distribution Dates for Fall 2023 Semester:
November 28, 2023
December 19, 2023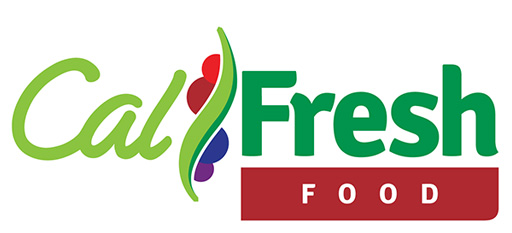 CalFresh
CalFresh benefits stretch food budgets, allowing individuals and families to afford nutritious food, including more fruit, vegetables and other healthy foods. The amount of benefits a household receives is dependent on household size, countable income, and monthly expenses, such as housing and utilities.
If qualified, a student can receive up to $281 per month to purchase food. CalFresh does not affect financial aid.
Want to be prescreened?
Most college students are eligible! If you meet the program guidelines you may qualify for CalFresh.
In CalFresh, a household is a group of people who regularly buy and eat food together. The people in a household do not have to be related to each other.
Households can be as small as one person
The same address can have more than one household
You don't need to have a home to receive CalFresh
Is your household's gross monthly income (before taxes and deductions) within the limits in the chart below?
Note: Student Financial Aid is not counted as income for CalFresh. Individuals receiving SSI/SSP in California are not eligible for CalFresh, but other members of the household may be.
Income Guidelines

| Number of People in Household | Gross Monthly Income | Max CalFresh Allotment* |
| --- | --- | --- |
| 1 | $2,148 | $250 |
| 2 | $2,904 | $459 |
| 3 | $3,660 | $658 |
| 4 | $4,418 | $835 |
| 5 | $5,174 | $992 |
Household = a person living alone or a group of people living together who purchase and prepare food together. *Minimum amount is $16/month.
Does anyone in your household have a social security card or is anyone in your household a lawful permanent resident?
If you are a student between the ages of 18 and 49, enrolled in at least 6 units, have no meal plan (or have a meal plan that provides ten or less of your meals/week), you must also meet any one of the following:
Working and getting paid for an average of 20 hours per week

or

a total of 80 hours a month.
Approved (or awarded or accepted) for federal or state work study, anticipates working, and has not refused a work assignment (can still be eligible even if a work study job has not begun or is not currently available).
Receiving Cal Grant A

or

B

and

is not married, 25 years of age or younger and has income less than $50,000.
Be enrolled in a state funded program that increases employability (EOP, EOPS, WIOA, SAS, CARE, Puente Project, or MESA).
Be enrolled in a program that increases employability for current and former foster youth (Guardian Scholars, FYSI, CAFYES, ETV or Extended Foster Care).
Be exerting parental control over a dependent household member under the age of 6

or

between the age of 6 and 12 with no adequate childcare (as determined by the county on a case-by-case basis).
Be a single parent of a dependent household member under the age of 12

and

enrolled full-time (12+ units).
Participating in the CalFresh Employment and Training Program (CFET) or be a recipient of CalWorks or AFDC (Aid to Families with Dependent Children).
Unpaid internships or volunteer work do not count towards the work requirement.
Students who live with their parents must be 22 years of age or older to apply as an individual household.
International, DACA, and DREAM students may not be eligible, even with a work VISA/SSN.
Lawful Permanent Residents (LPRs) may be eligible.
Students with a state certified disability only need to meet basic eligibility.
CalFresh Application
Apply on-campus with help from LPC staff member.
Community Food Resources
Las Positas Student Resources Guide
Housing Resources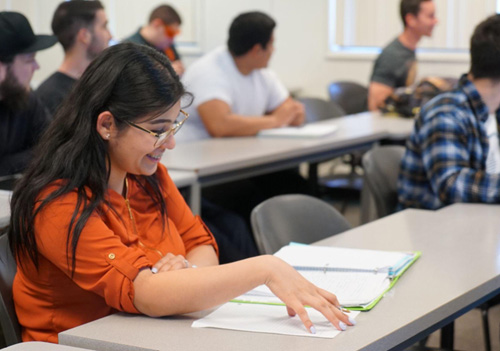 If you or anyone you know is a student who is homeless or at-risk of becoming homeless, click on the button below to navigate options that may be able to help when faced with housing instability.
Financial Resources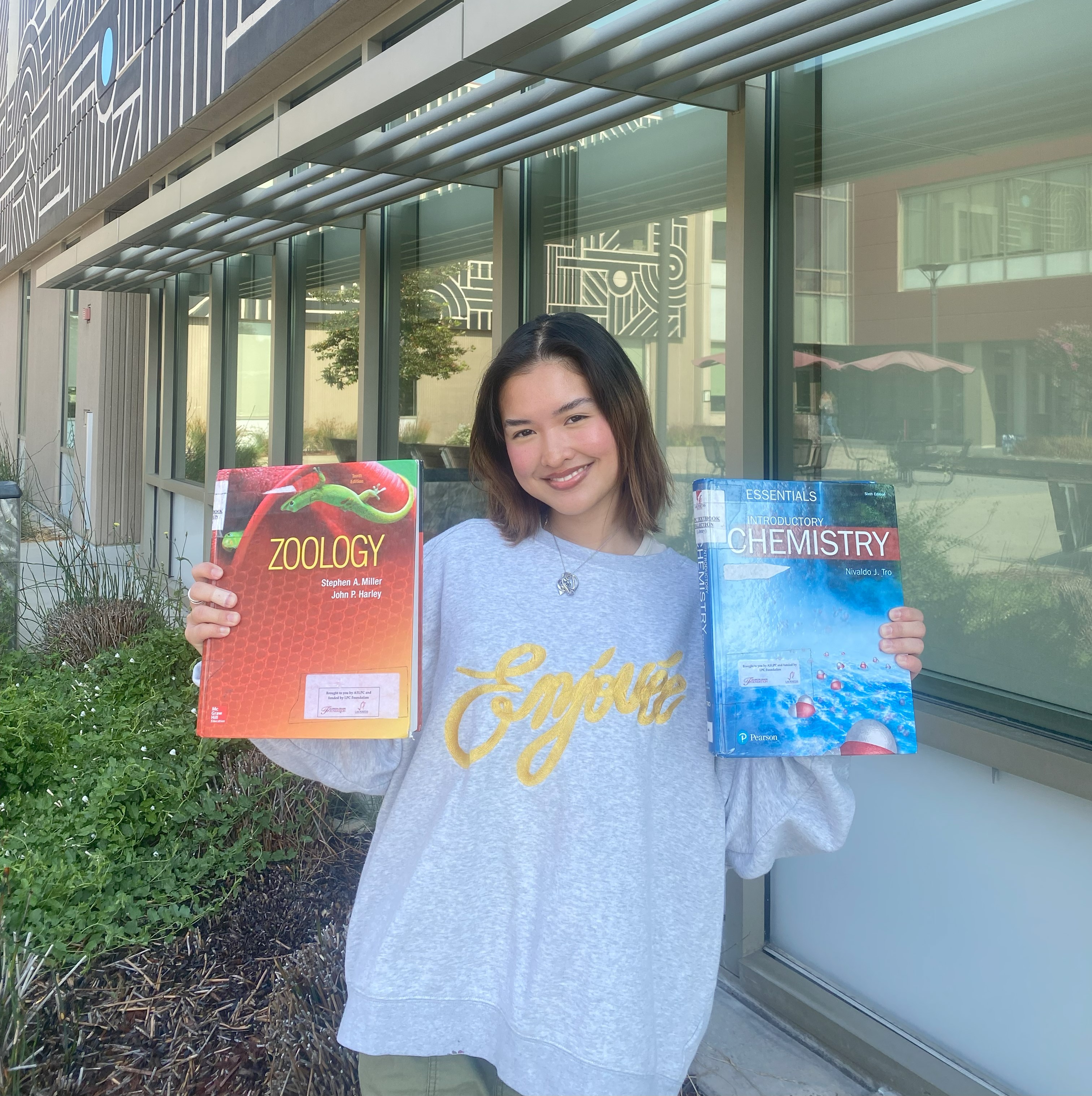 Other Resources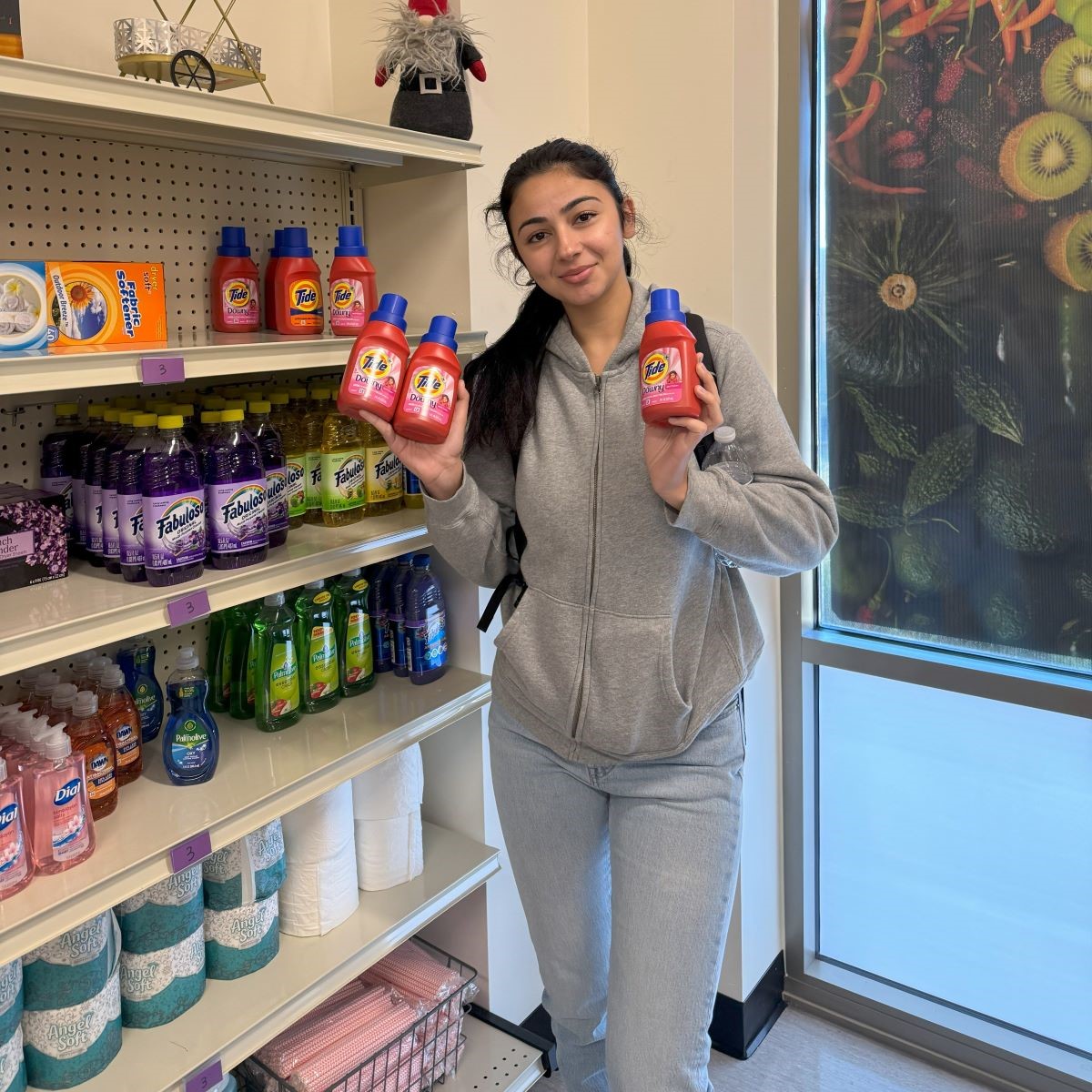 Laundry
Do your Laundry for FREE! No questions asked, quarters will be provided for the machines participants use. Laundry Soap and dryer sheets will be provided if needed.
Where?
Advantage Laundry
148 S L St
Livermore, CA 94550
When?
The 3rd Wednesday of every month from 2 p.m. - 4 p.m.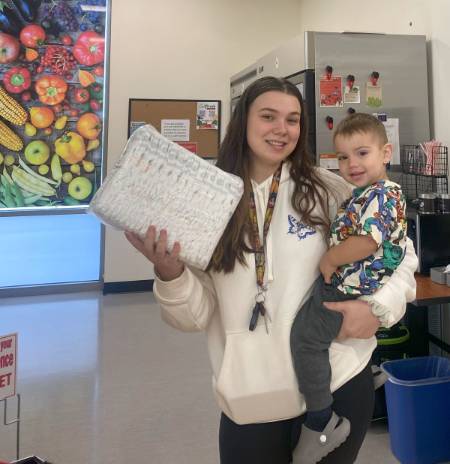 Student Parents
Diapers, Wipes, Formula, and more are available while supplies last in the Student Life Welcome Center. To access resources for parents, come by the Student Life Welcome Center or click on the button below to schedule a guaranteed time to see what we have.
California Work Opportunity and Responsibility to Kids (CalWORKs) Program is the state's public assistance program that provides temporary assistance to families with children.
How WIC Helps
The Women, Infants and Children (WIC) Division administers the California WIC program. This program helps families across the state by providing nutrition education, breastfeeding support, healthy foods, and referrals to health care and other community services.
WIC serves infants and children up to age 5 and people who are pregnant or have given birth or experienced pregnancy loss. Partners, grandparents, foster parents of young children, and working families are welcome at WIC too!​
For information on California Special Supplemental Food Program for Women Infants and Children visit here.
You may be eligible for a California Earned Income Tax Credit (CalEITC) up to $3,417 for tax year 2022 as a working family or individual earning up to $30,000 per year.
You must claim the credit on the 2022 FTB 3514 form, California Earned Income Tax Credit, or if you e-file follow your software's instructions. Generally, you may claim CalEITC to receive a refund for up to four prior years prior by filing or amending your state income tax return.
More information including eligibility requirements can be found here in addition to information on the Young Child Tax Credit (YCTC).
Technology Resources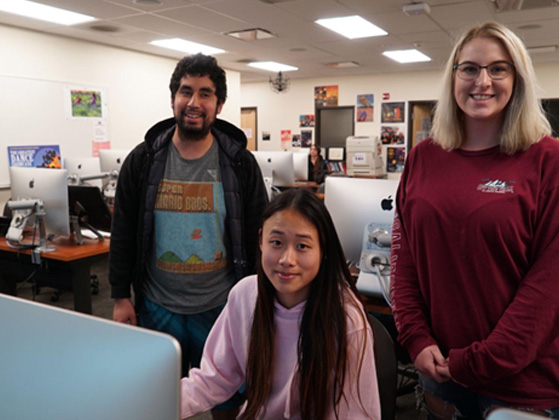 The library offers a wide variety of technology that students can borrow for short-term and long-term checkouts. These include calculators, laptops, hotspots, and more! Click on the link below to sign up.
See what YOU qualify for (early registration, financial, vouchers, etc)!
For any questions or assistance please contact:
Cassondra Reinsel
Student Resources Program Manager